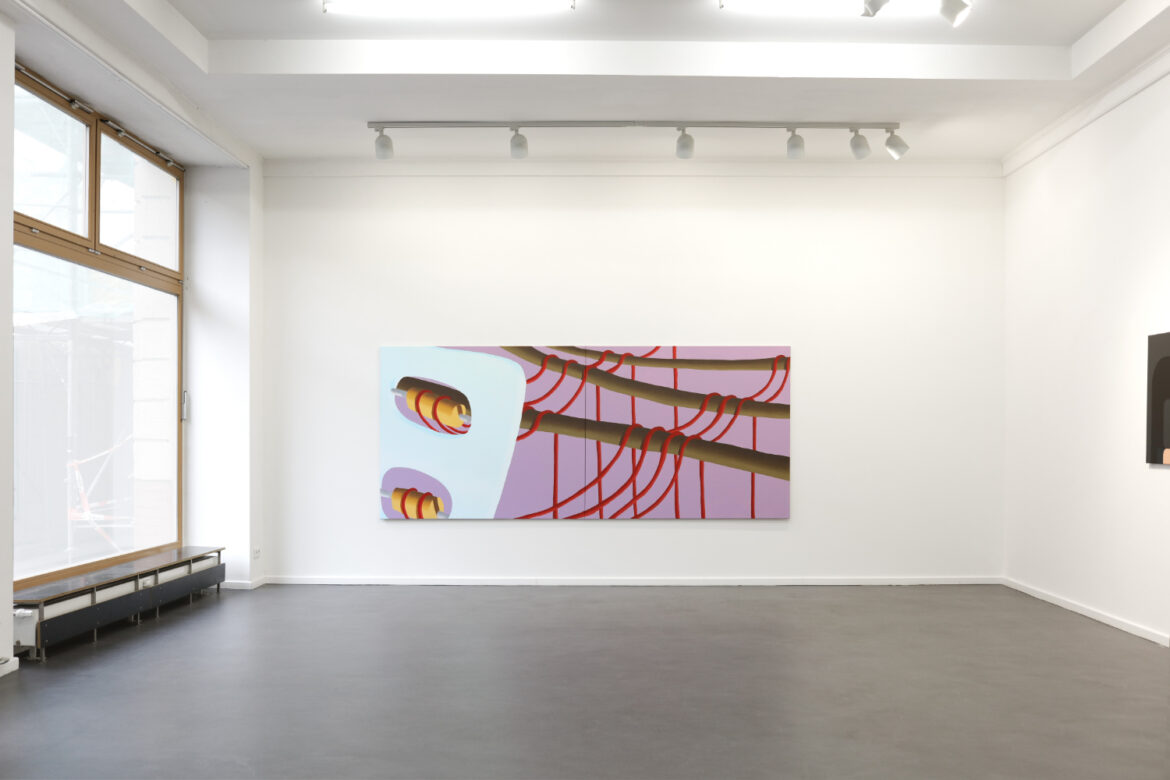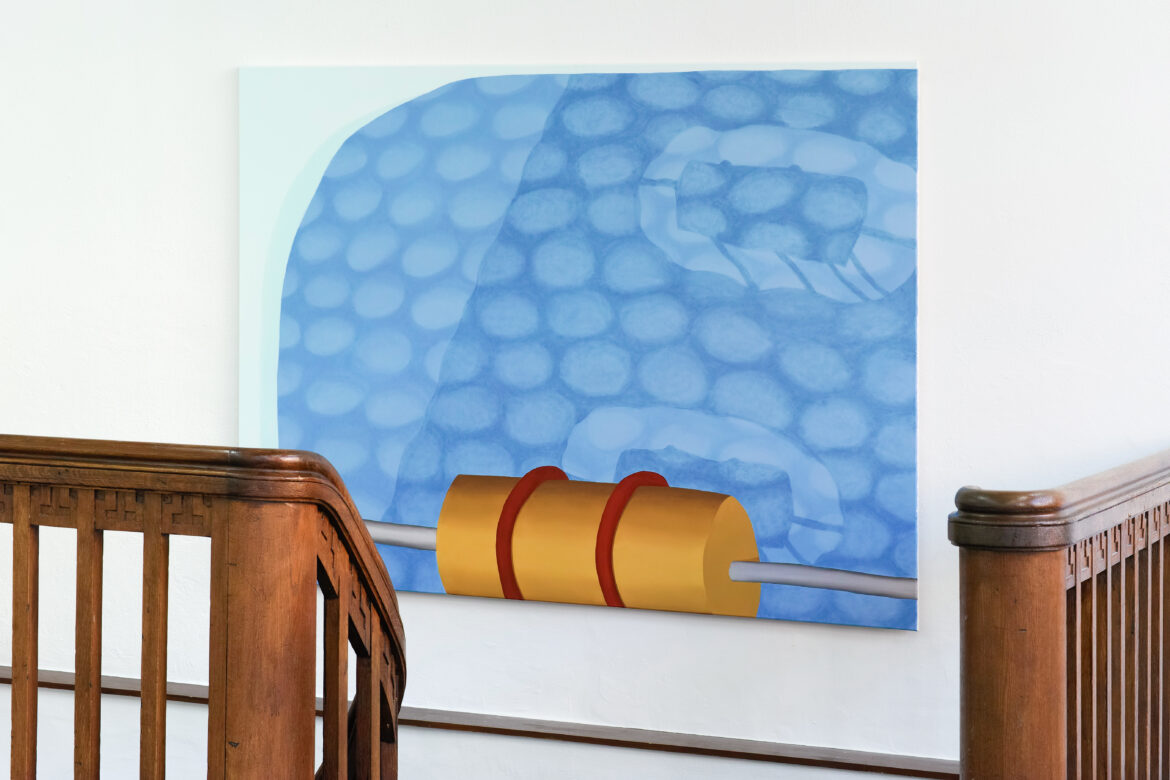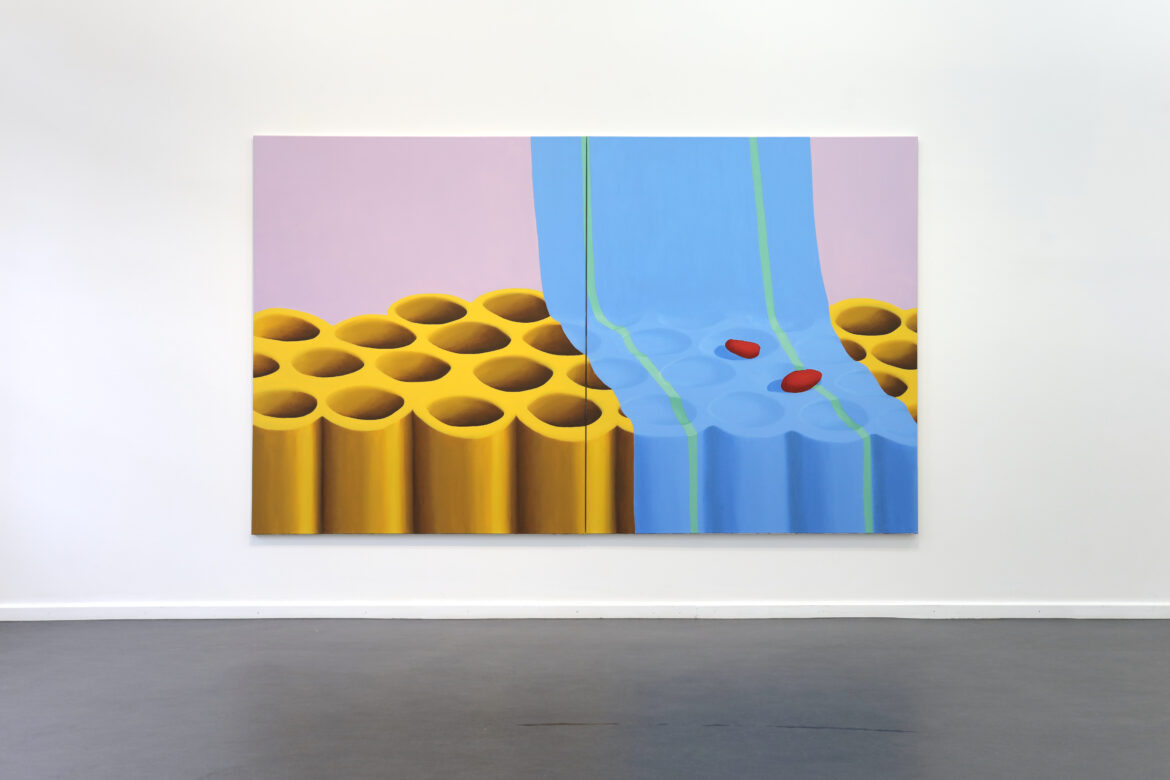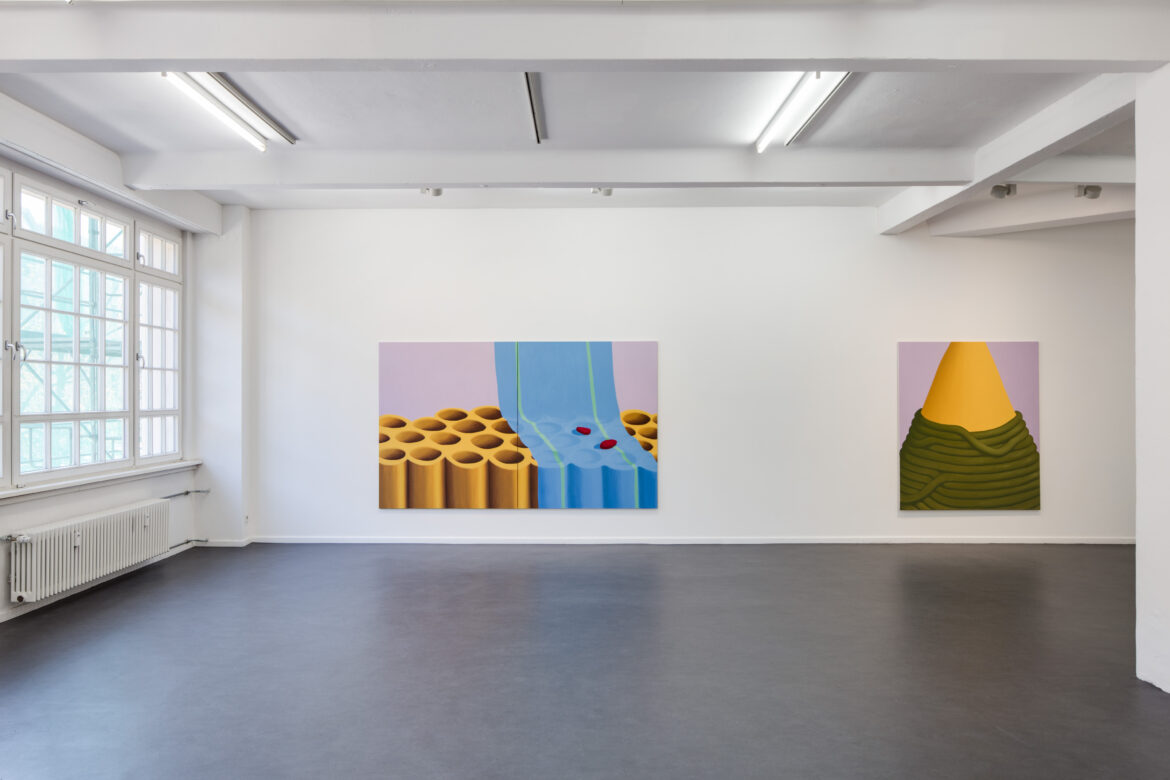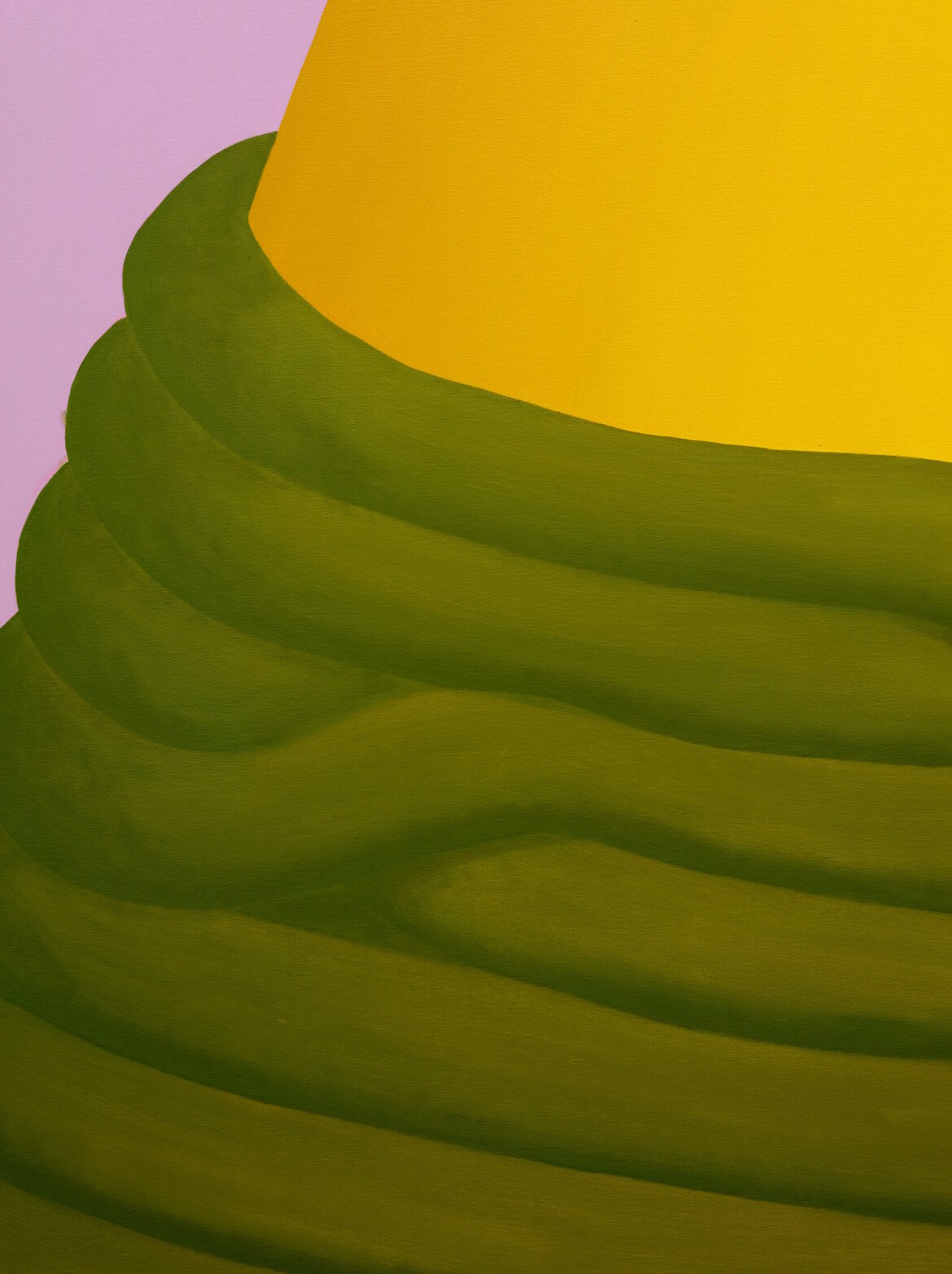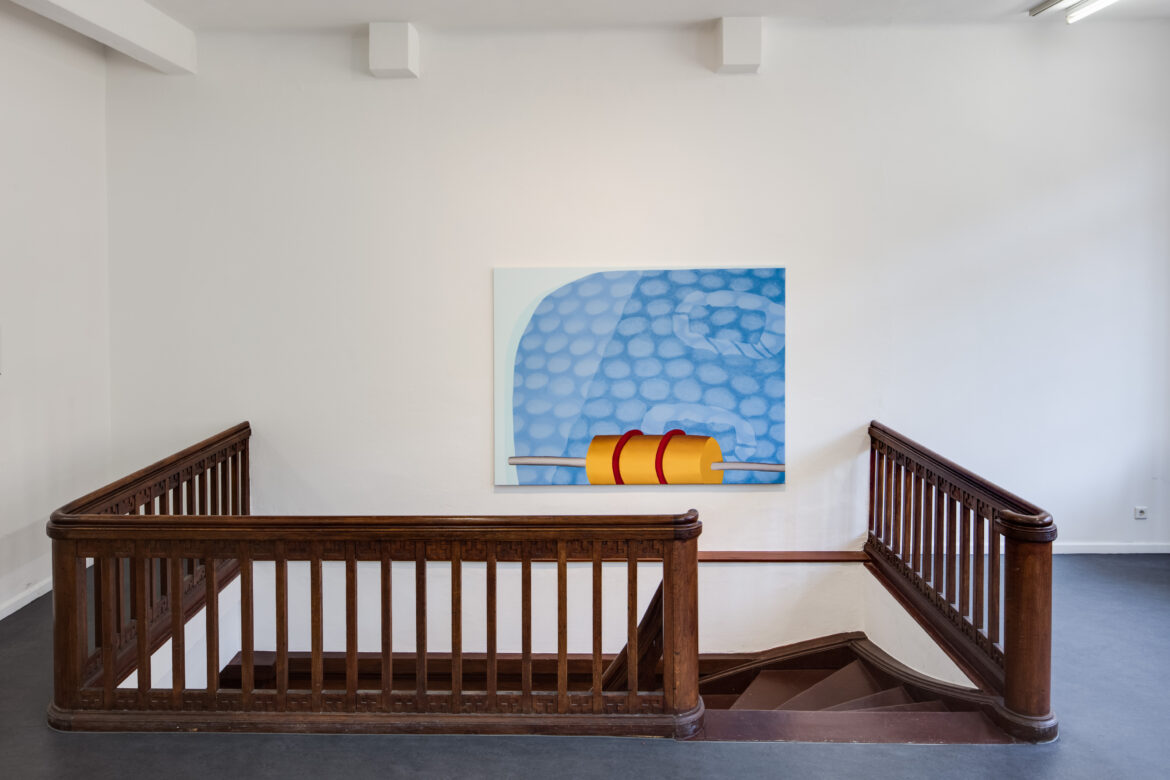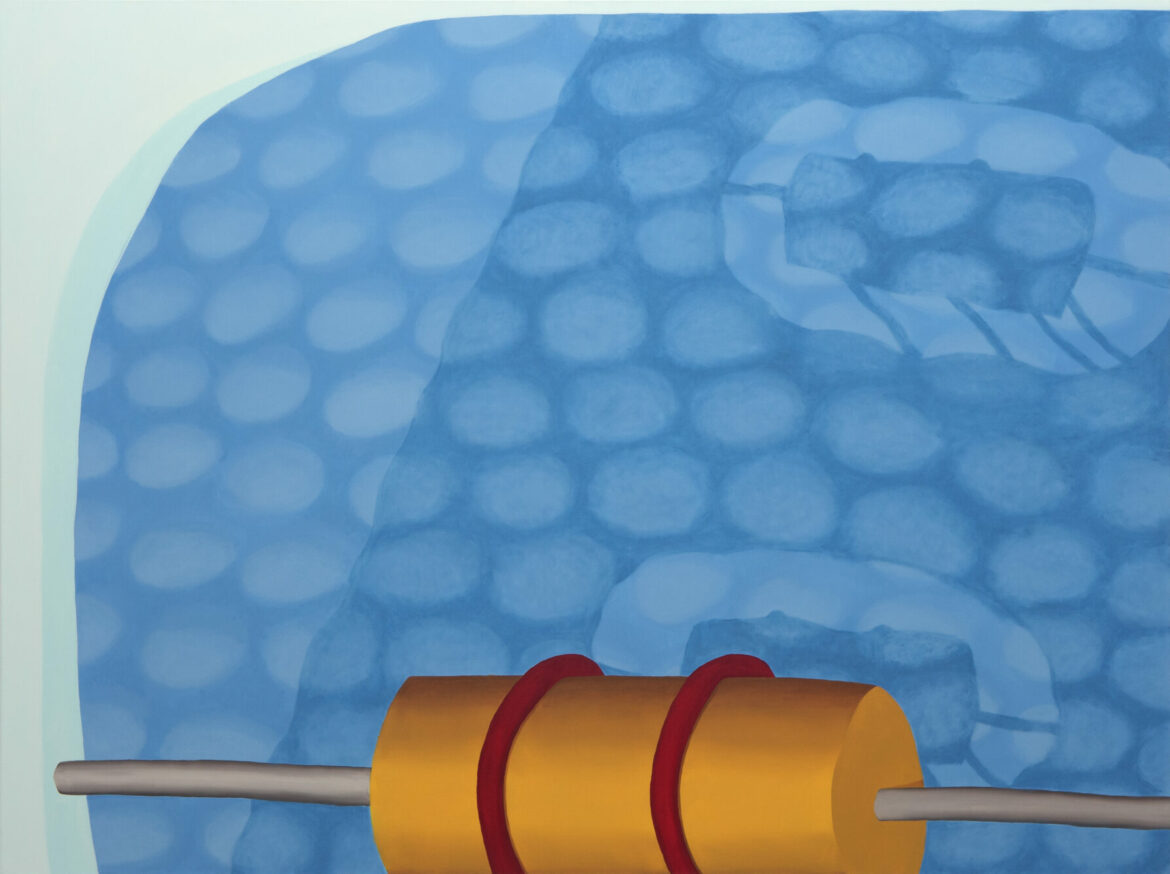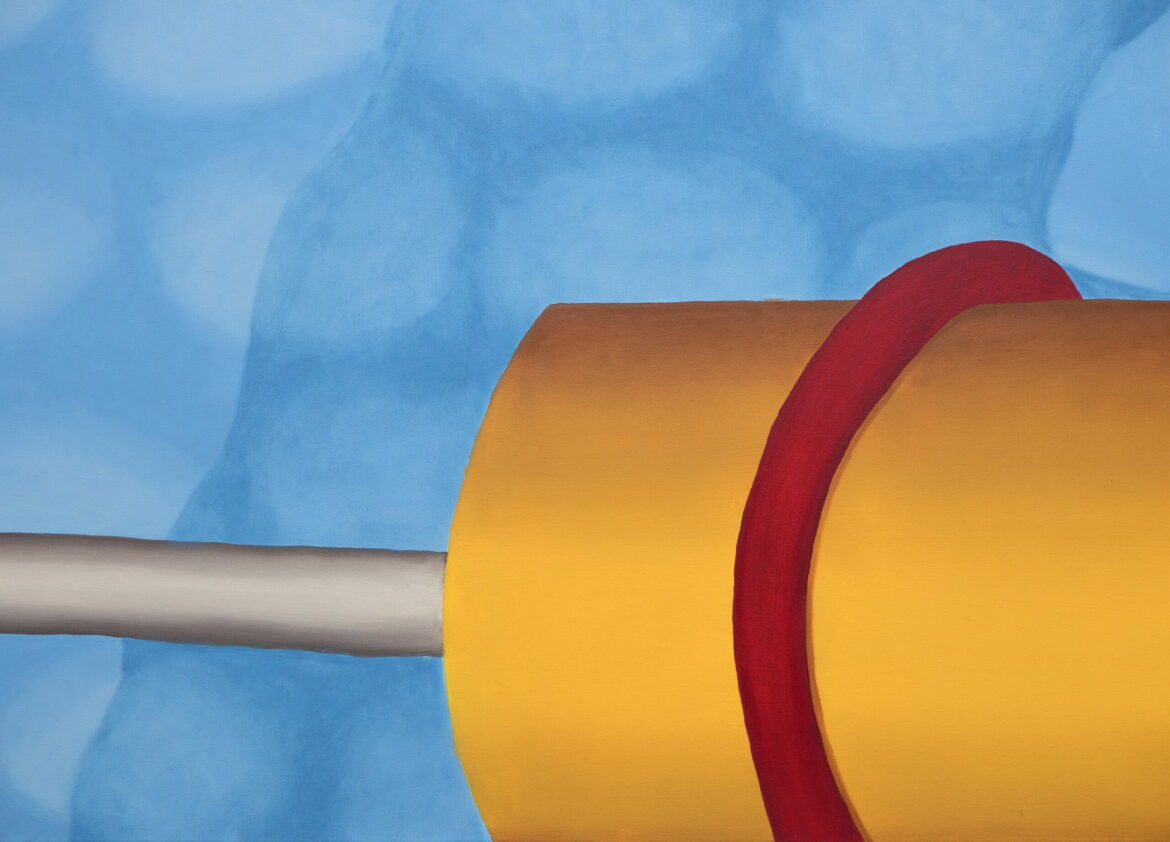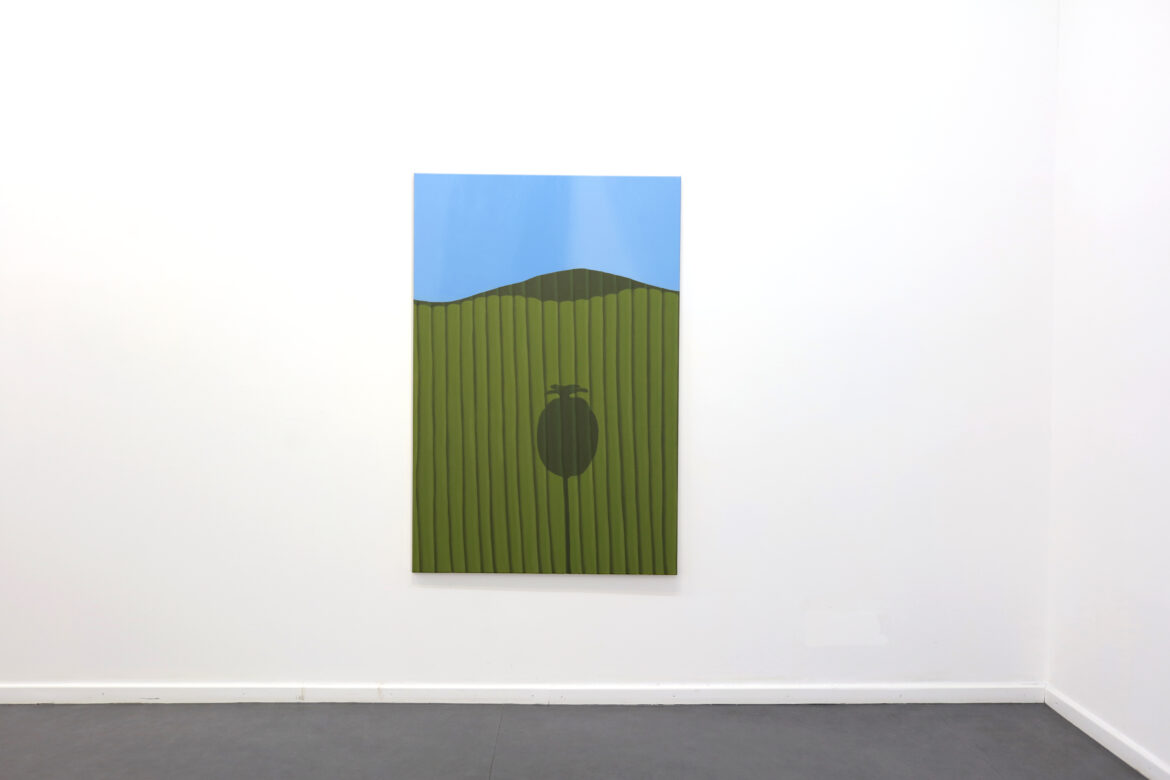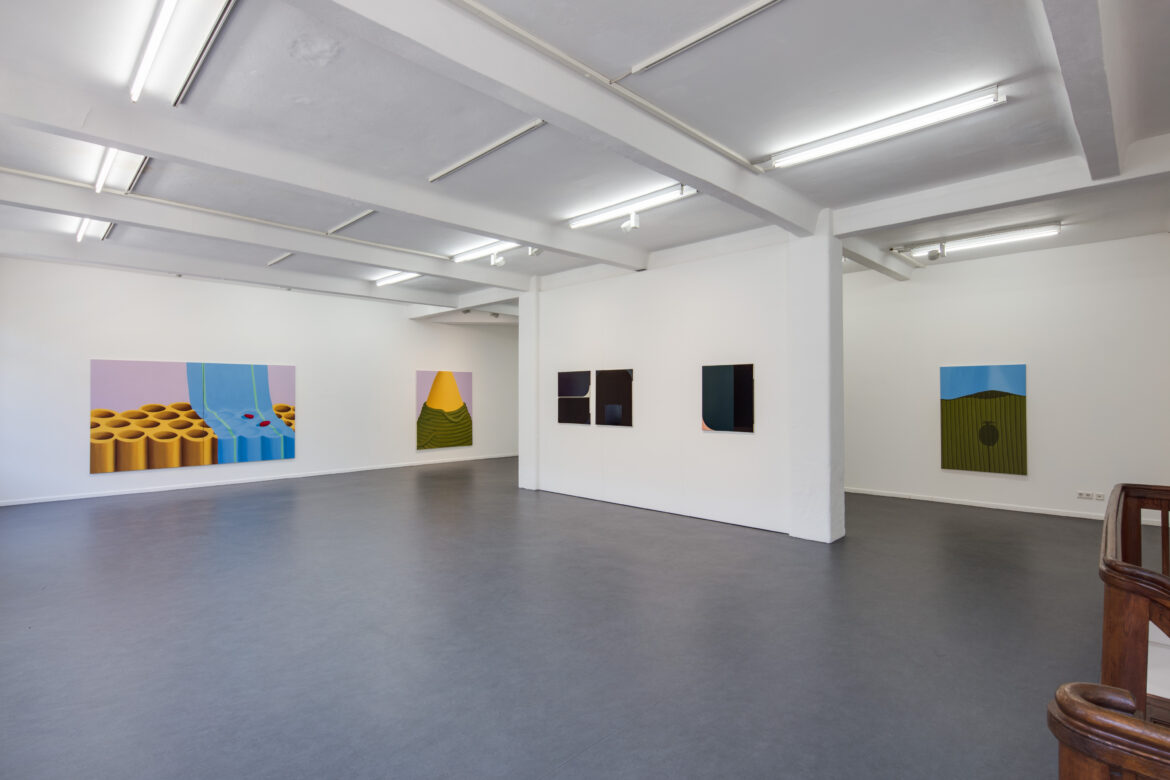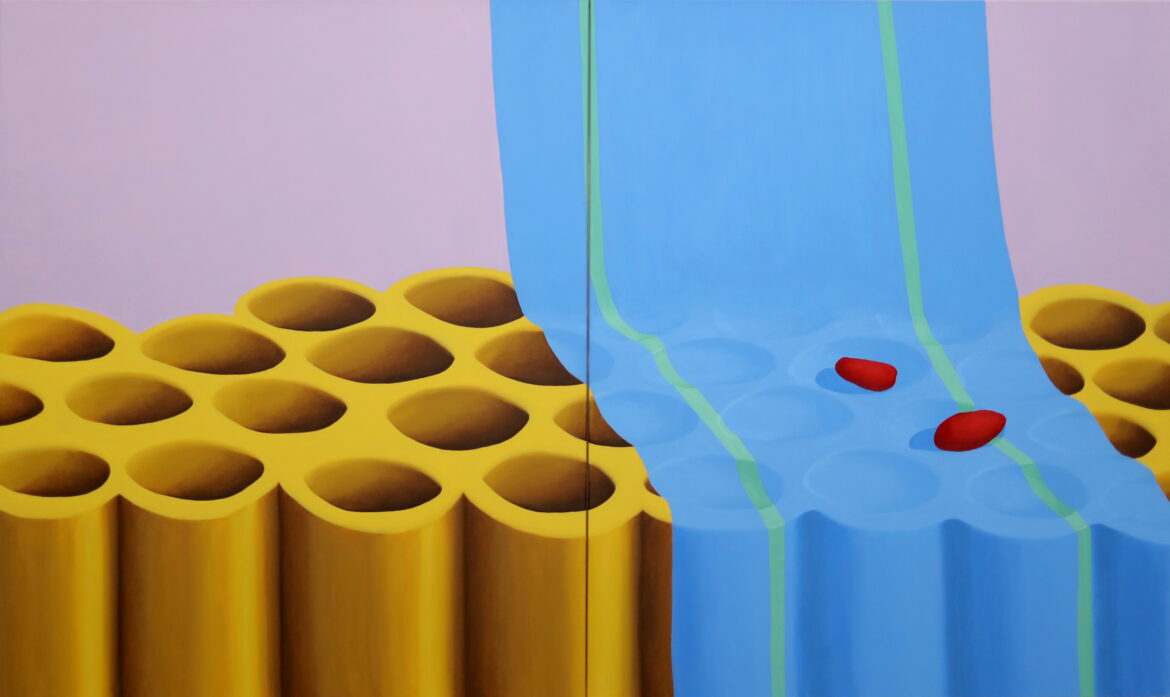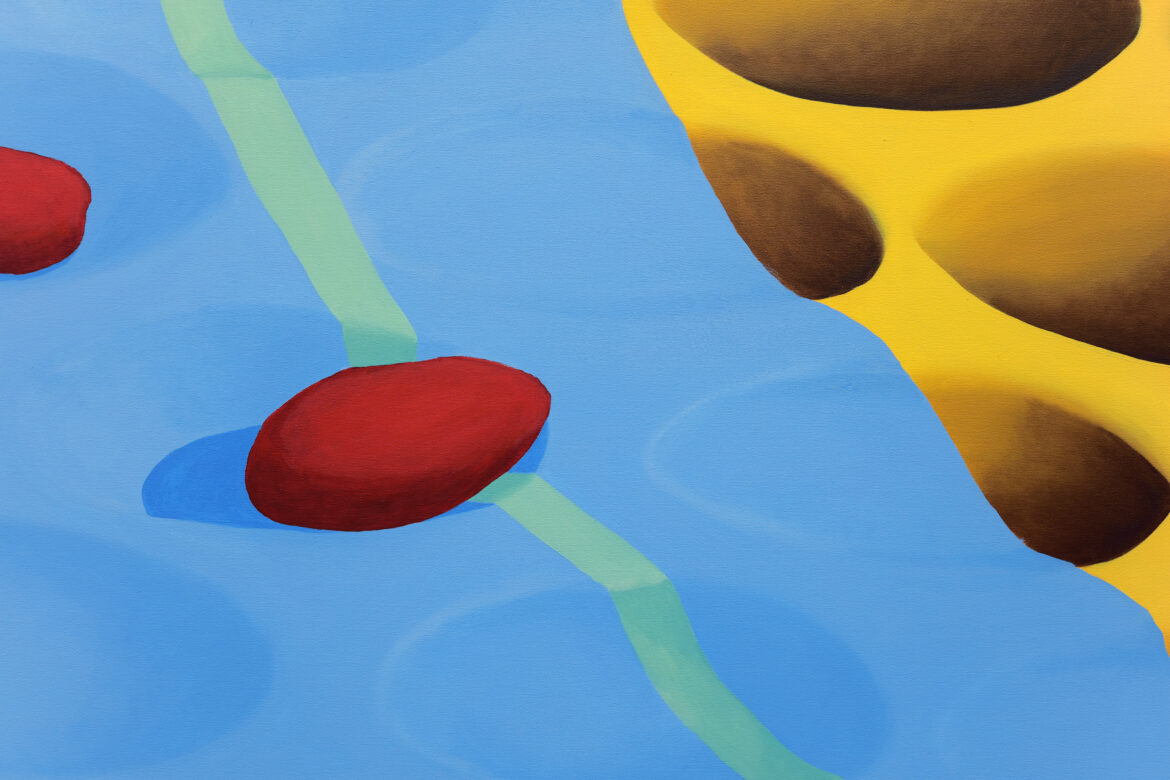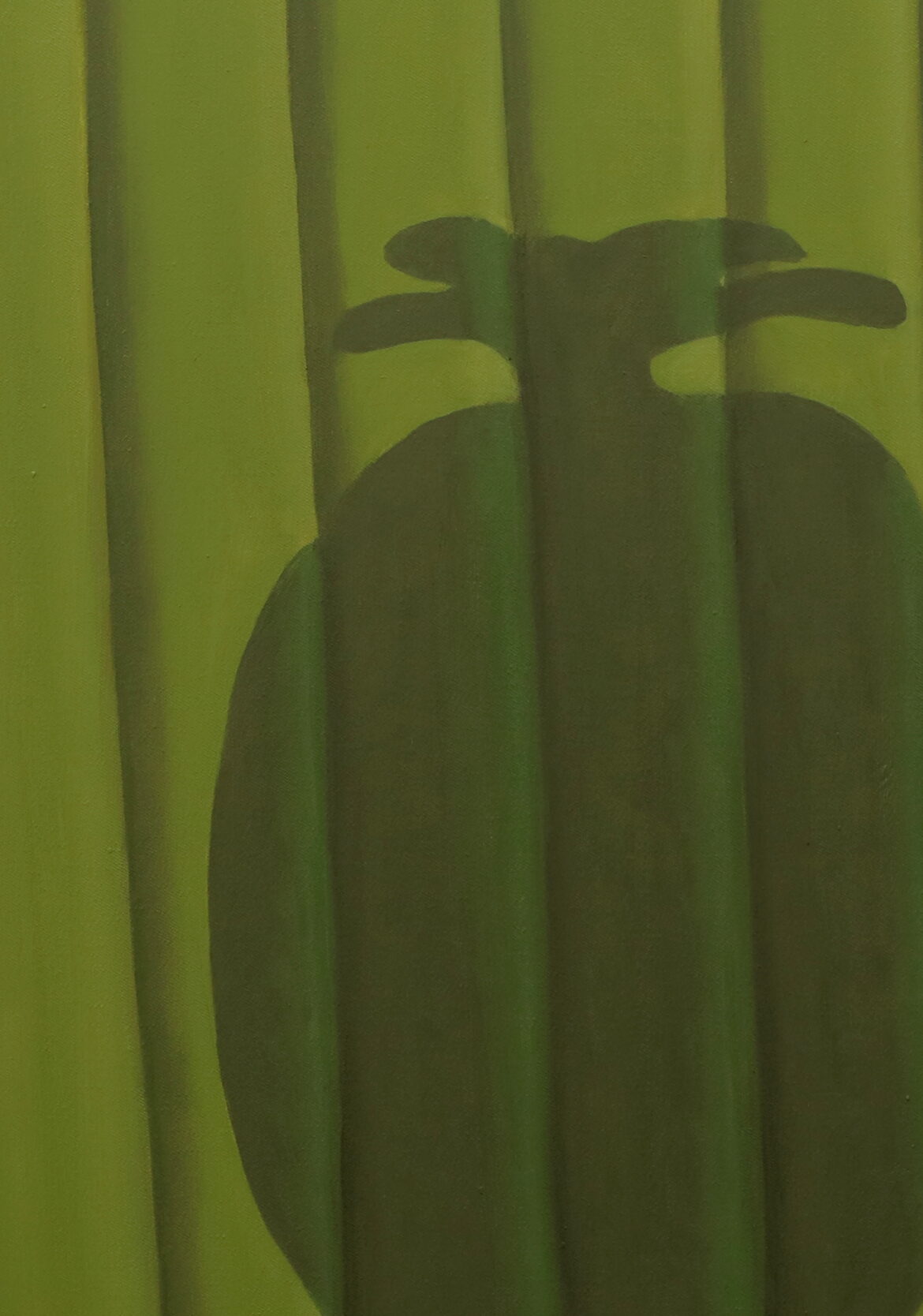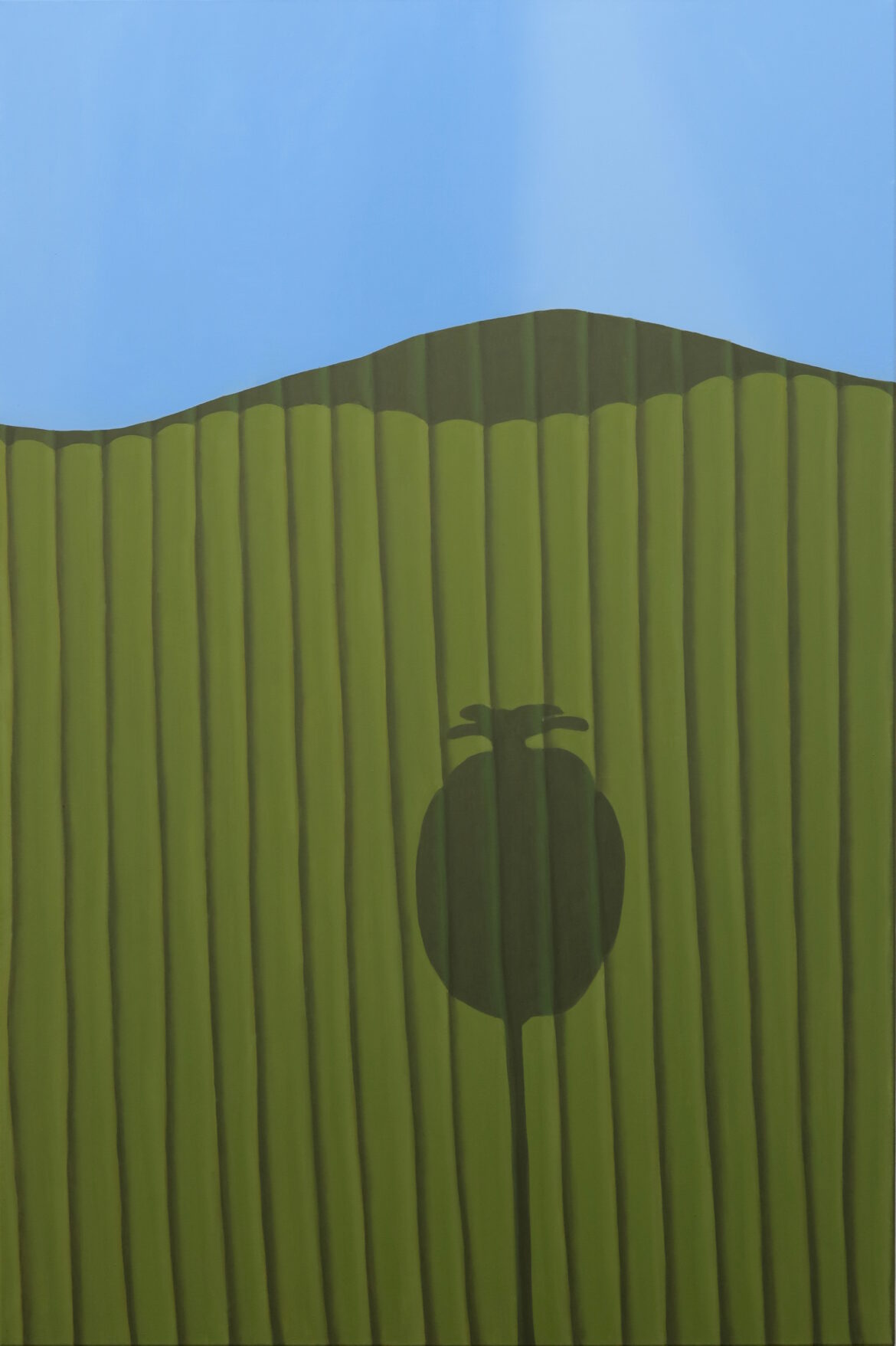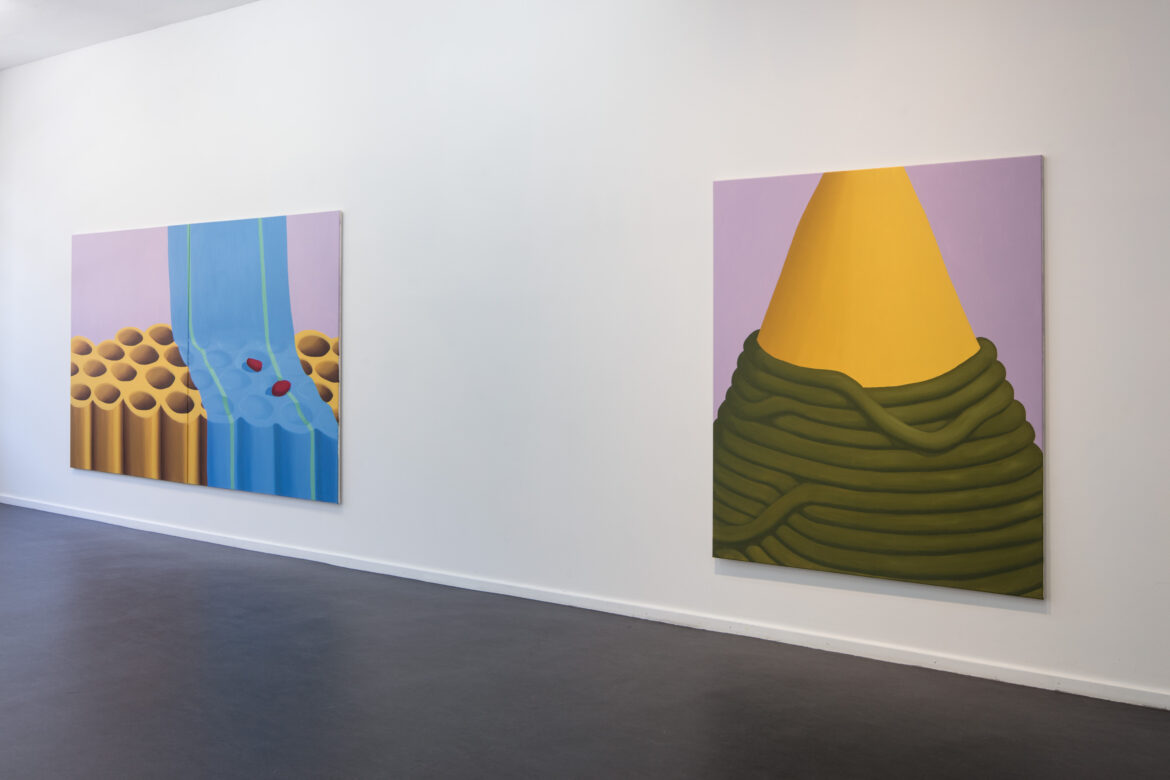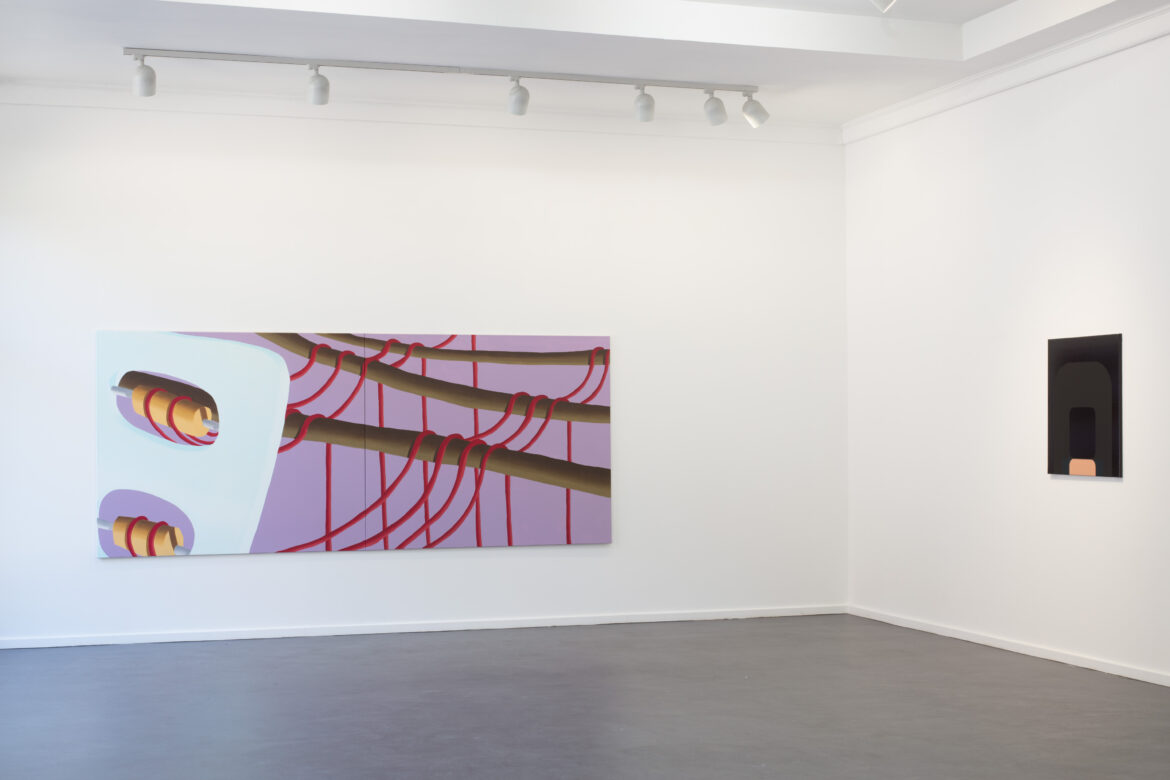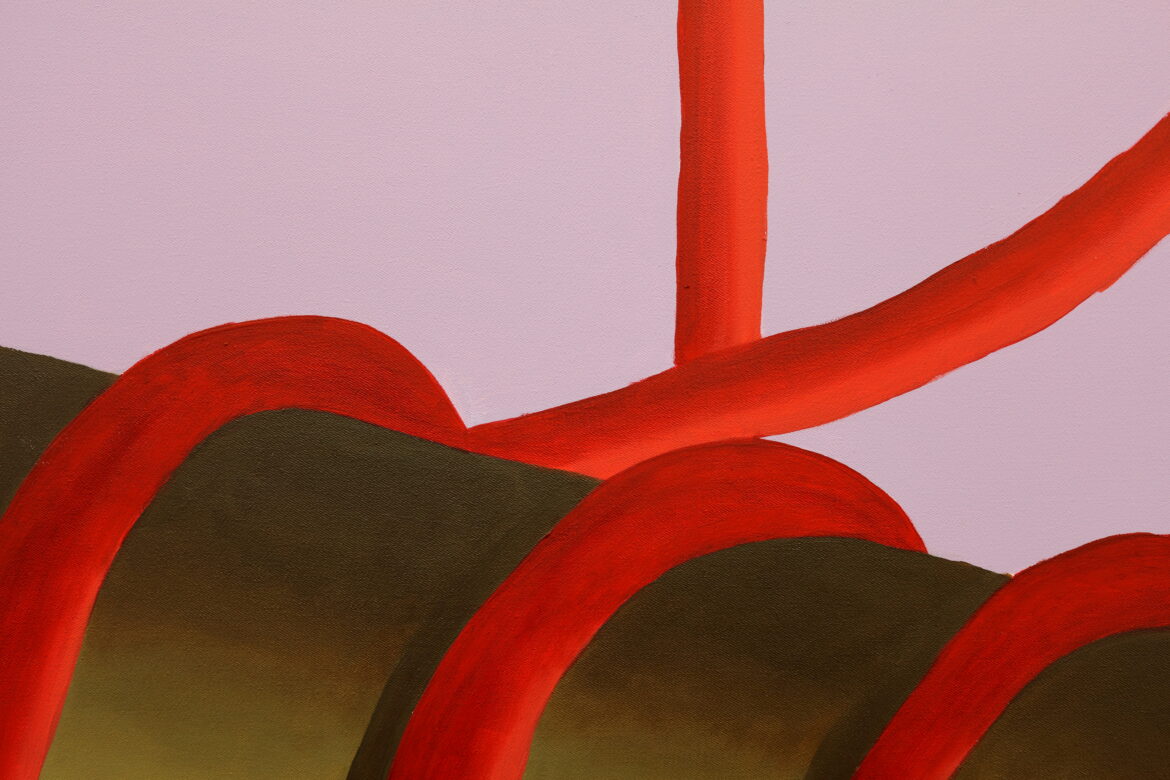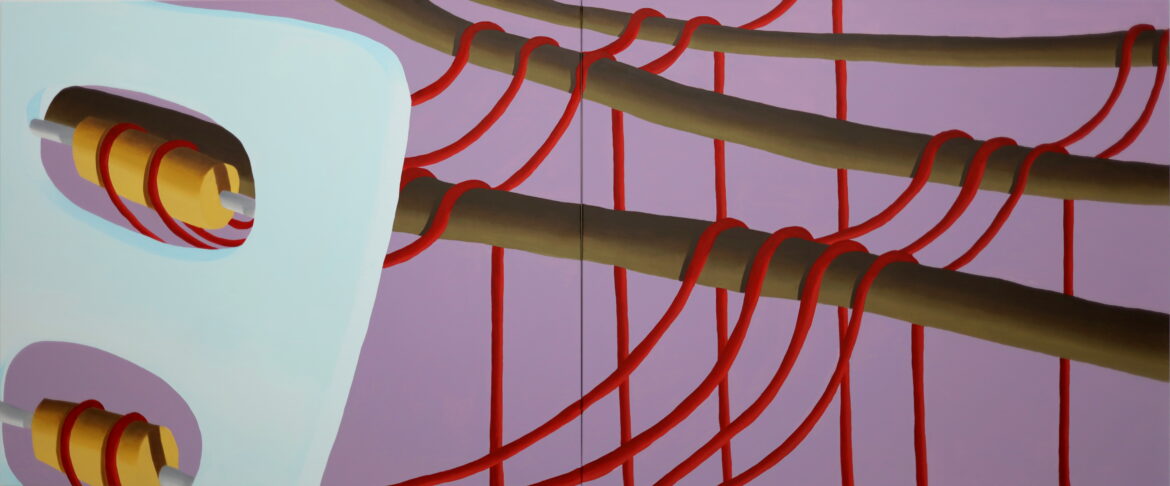 Come Close and Step Back
Curated by Jurriaan Bernschop
This exhibition brings together the work of two painters who were selected for the 2019 Winsor & Newton Residency at the Künstlerhaus Bethanien in Berlin: Pia Krajewski (Cologne, 1990) and Irina Ojovan (Chisinau, 1988).
While Pia Krajewski maximizes the presence of a figurative motif through monumental close-ups, Irina Ojovan seems interested in the opposite movement, reducing the clues that could identify the motifs underlying her paintings. What the artists share is an interest in taking images from the exterior world, isolating them, and transforming them into a reduced painterly vocabulary. To grasp the paintings in their full scope, the viewer has to move closer to and further from the canvases, collecting sensations of texture and touch from close by, or seeing the overall image from a more distant perspective.
The paintings of Pia Krajewski present us with close-ups of figurative motifs such as a piece of rope, a vegetable, or a pine cone. Krajewski treats such motifs with an abstract eye, rearranging them and reducing their forms to essential lines, curves, and a play of light and shadow. Through blowing up details in size, and through modeling, she highlights their plasticity. Meanwhile the way the paint is applied produces flatness, and counteracts the illusionism of the image. Areas where two colors or shapes meet attract special attention, as that is where weight or gravity is evoked, and an ambiguous spatial orientation within the painting is defined. Krajewski completed her master's degree at the Kunstakademie Düsseldorf in 2018, where she studied with Dietmar Lutz and Andreas Schulze.
(…)
Text by Jurriaan Benschop
Come Close and Step Back
11.4.-5.5.2019
Winsor & Newton Residency
Künstlerhaus Bethanien
Kottbusser Straße 10
10999 Berlin