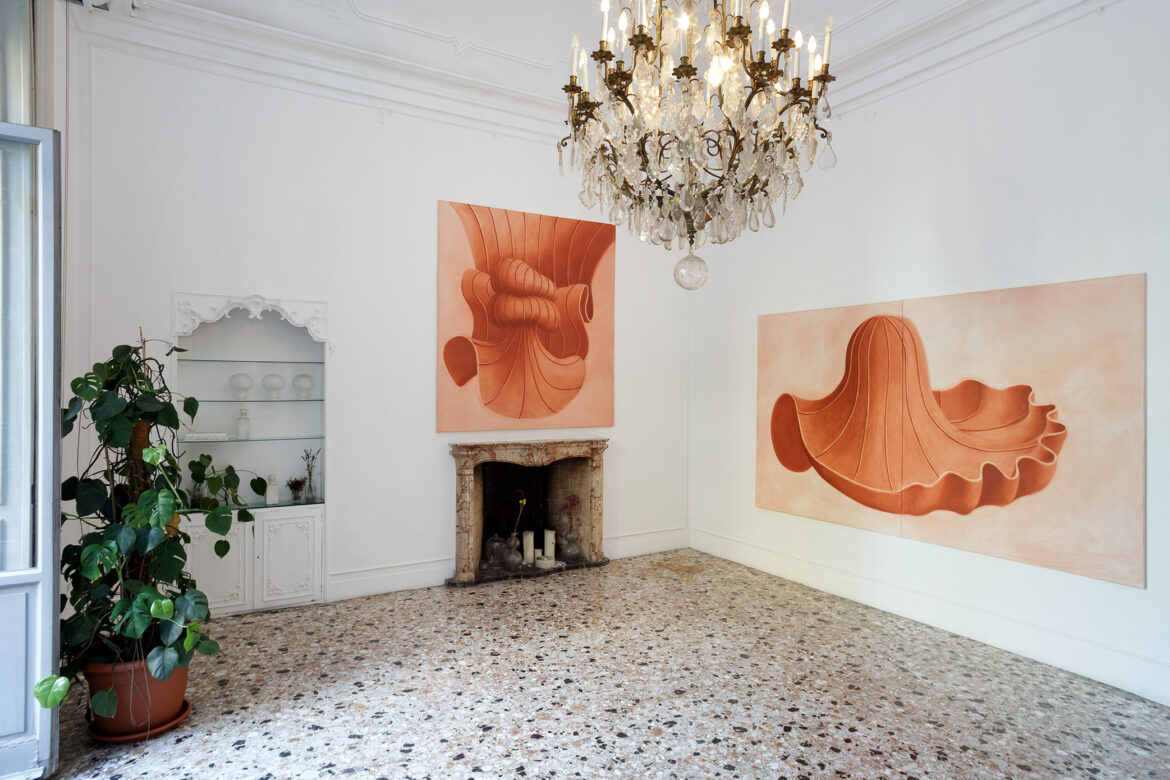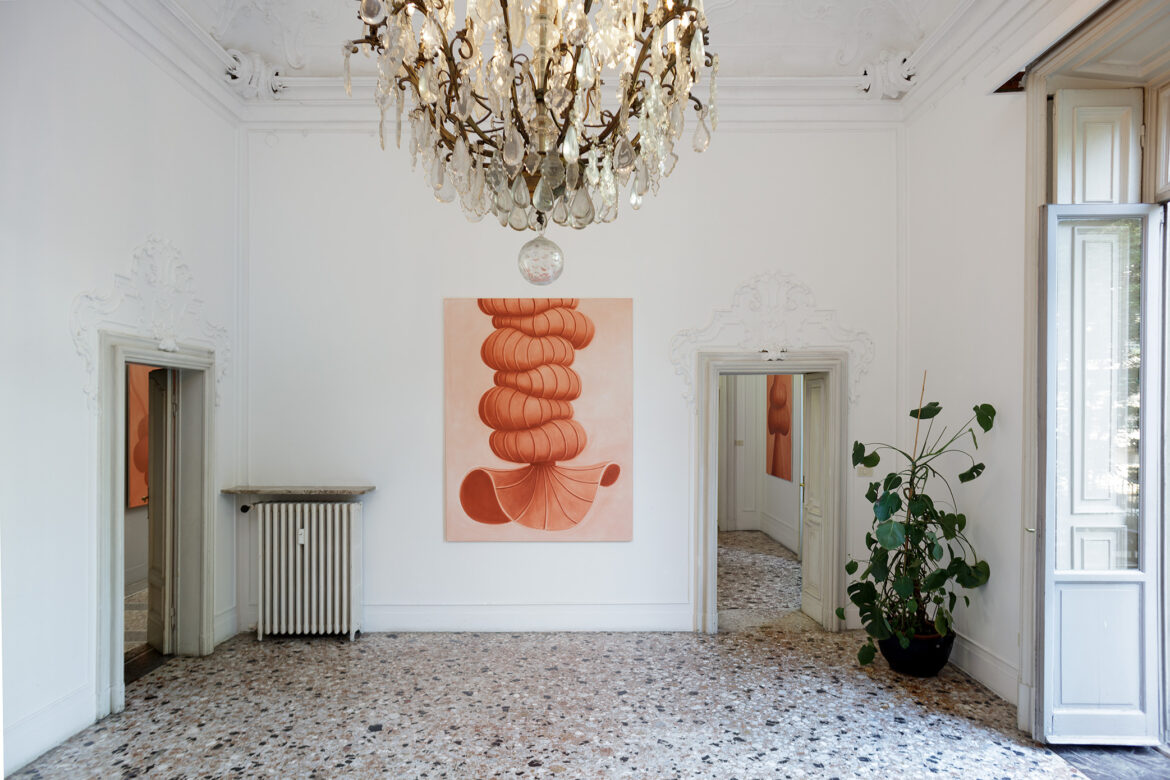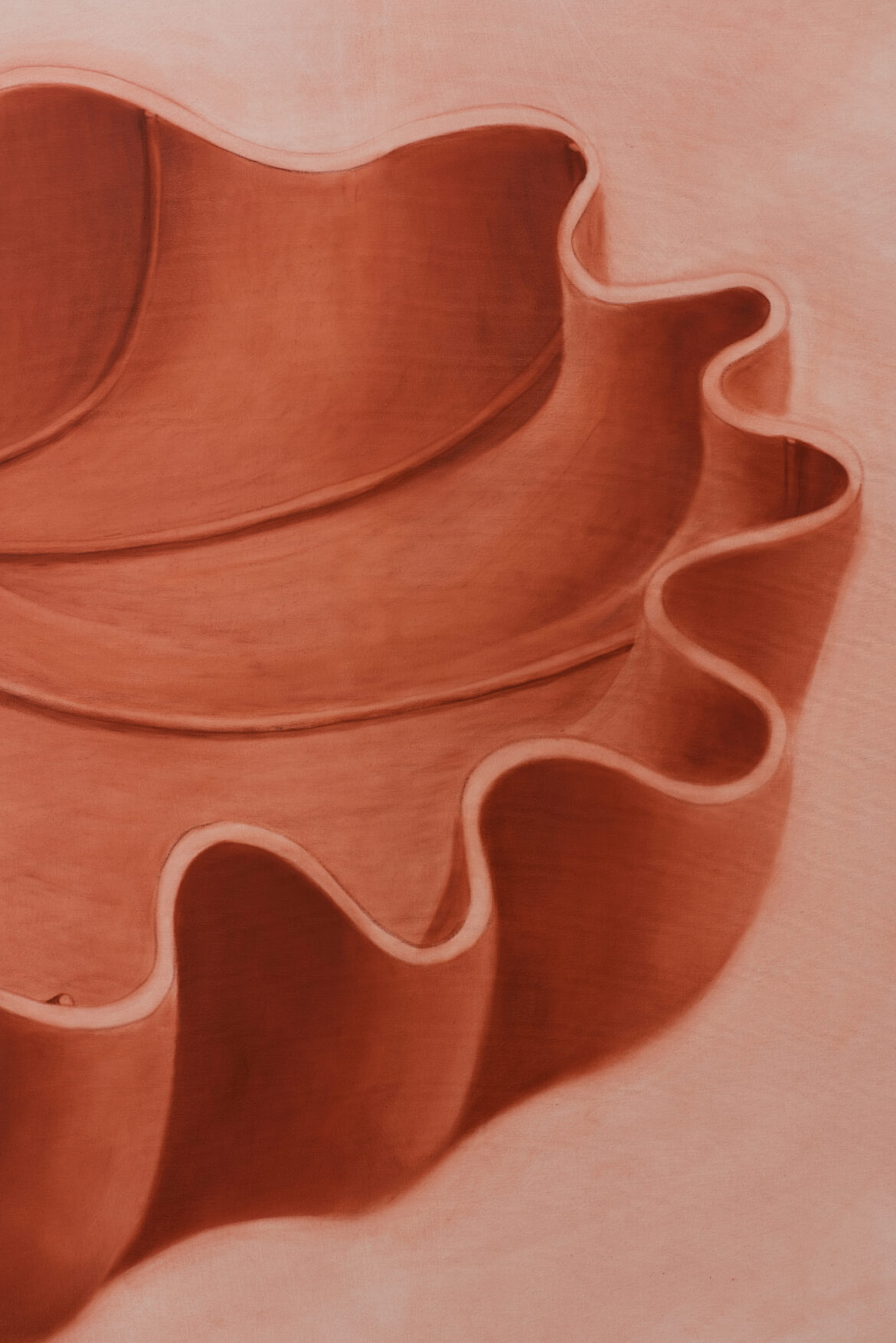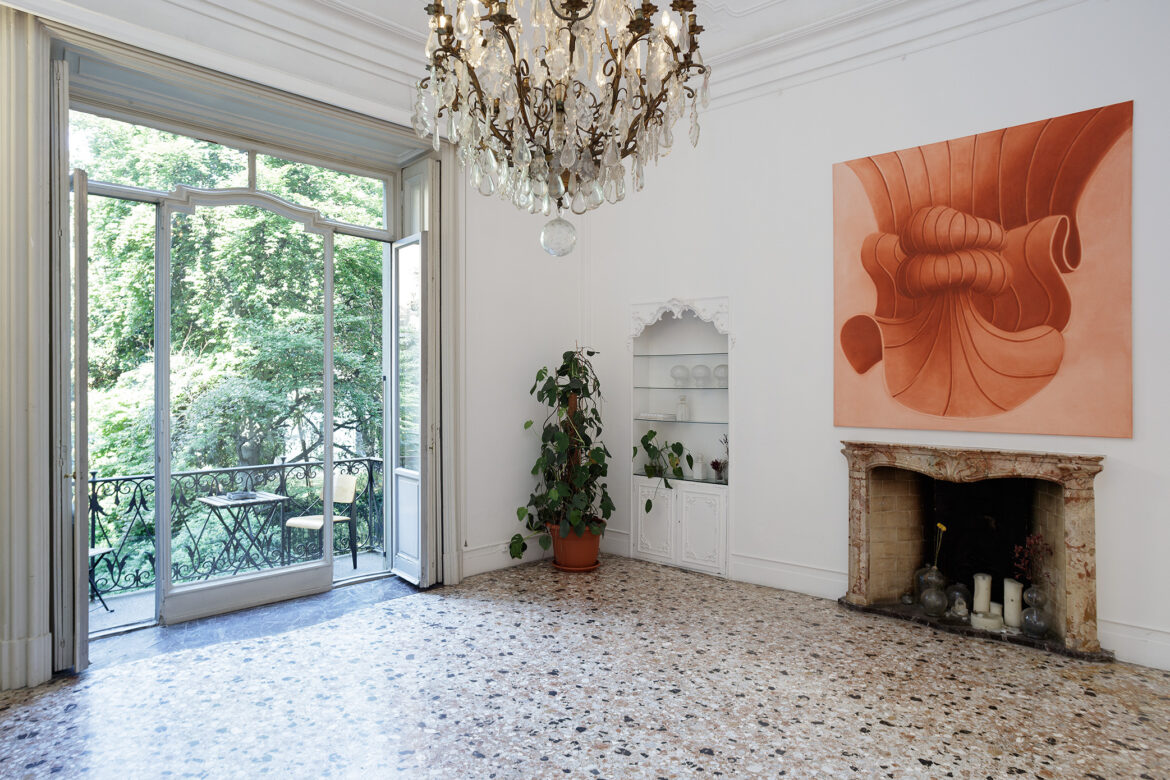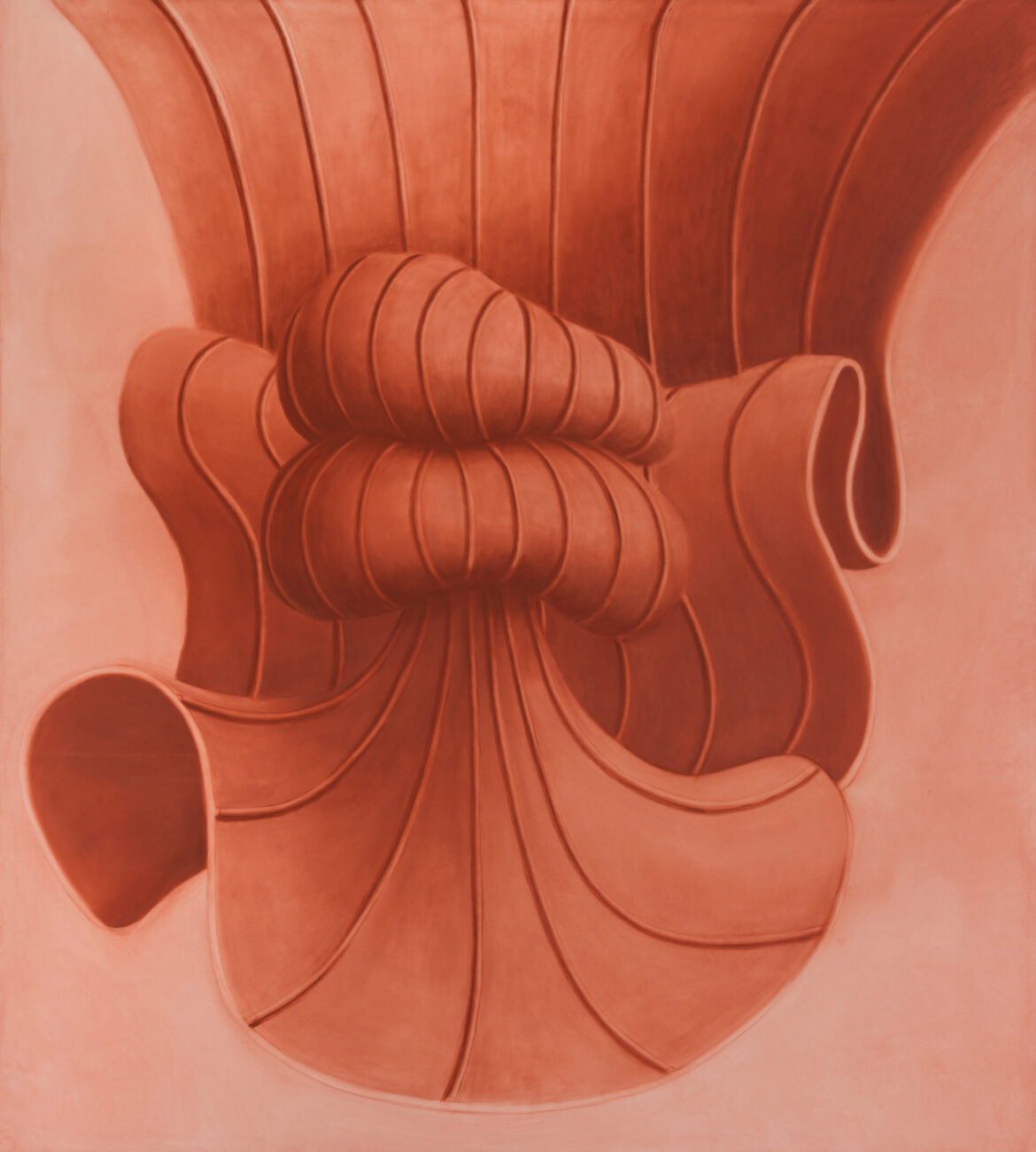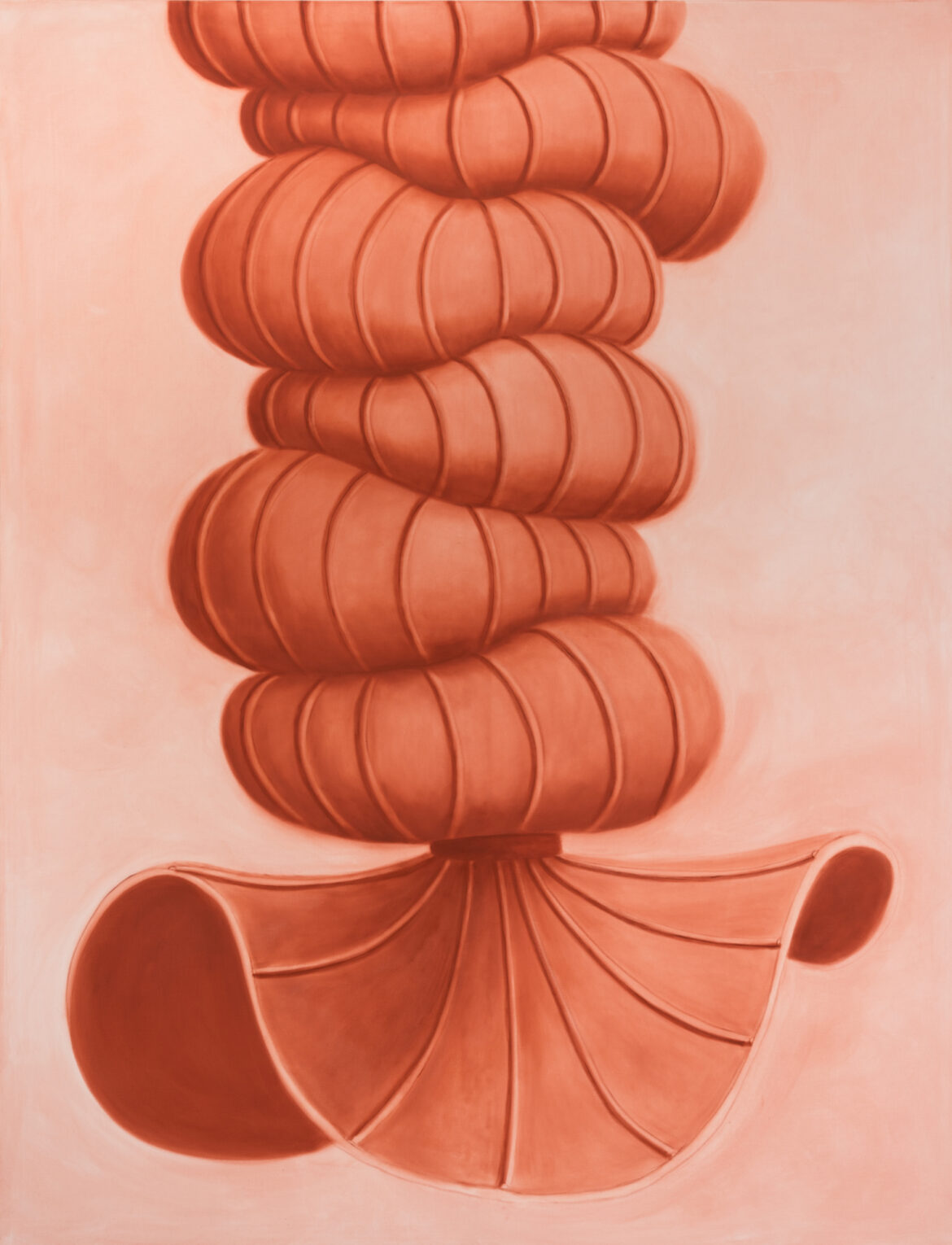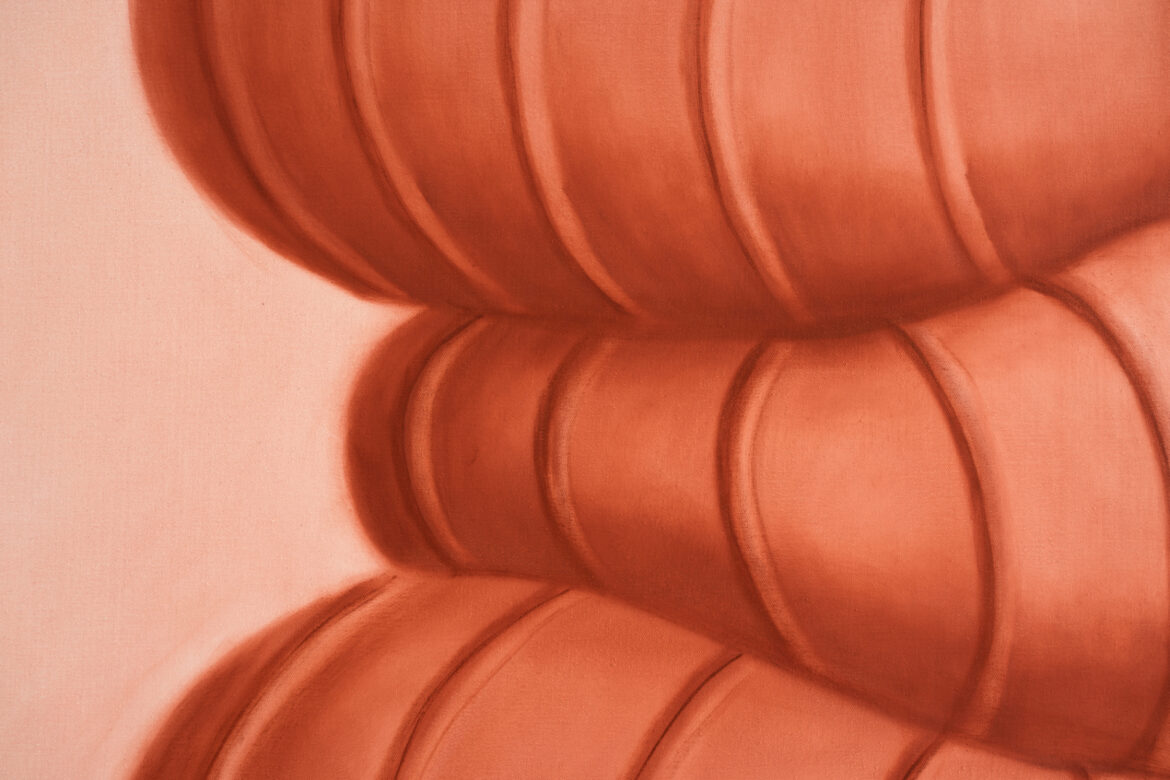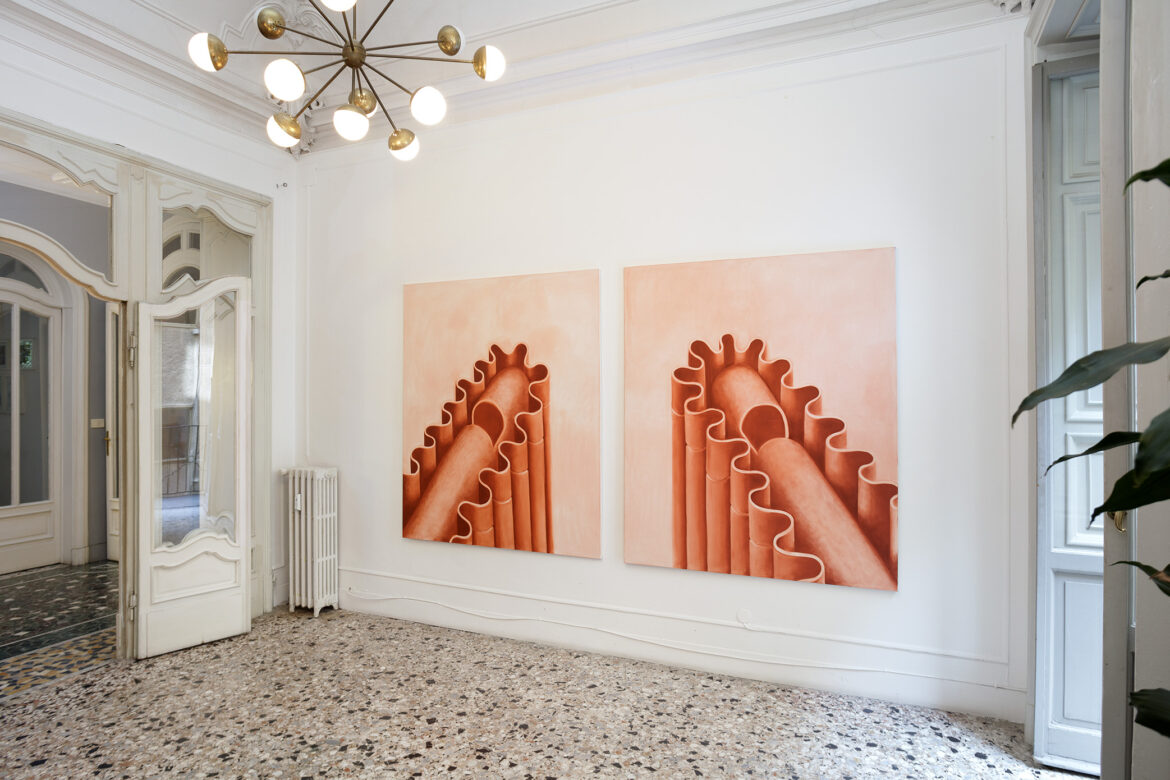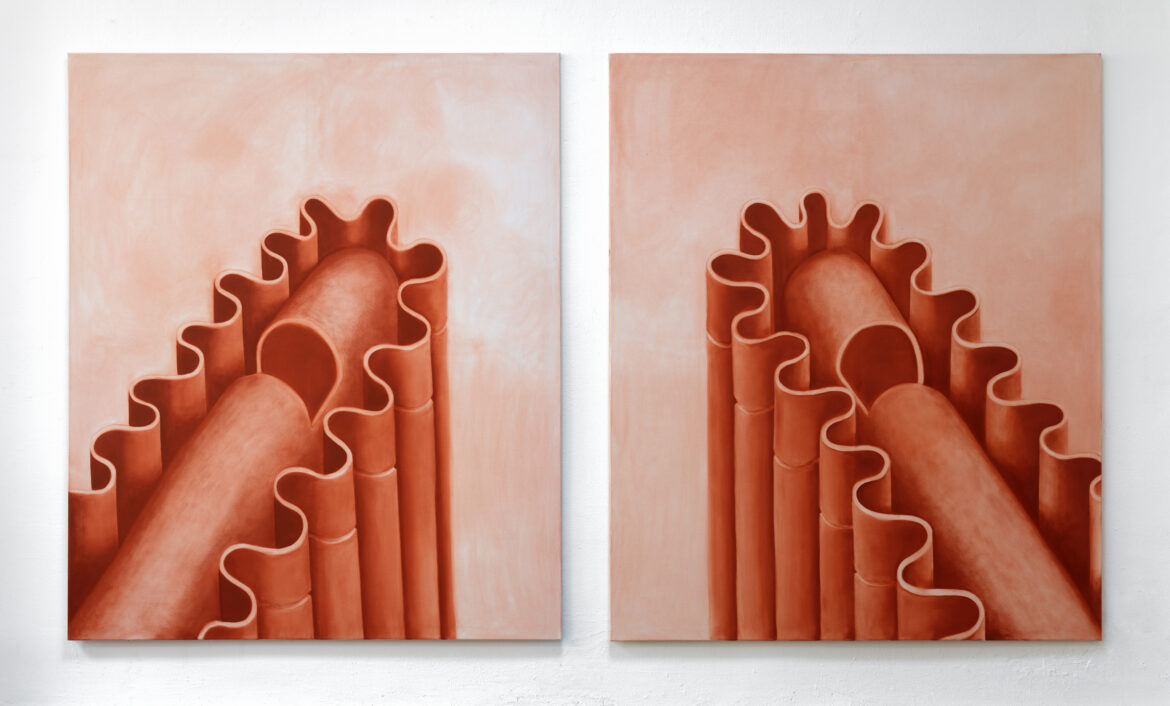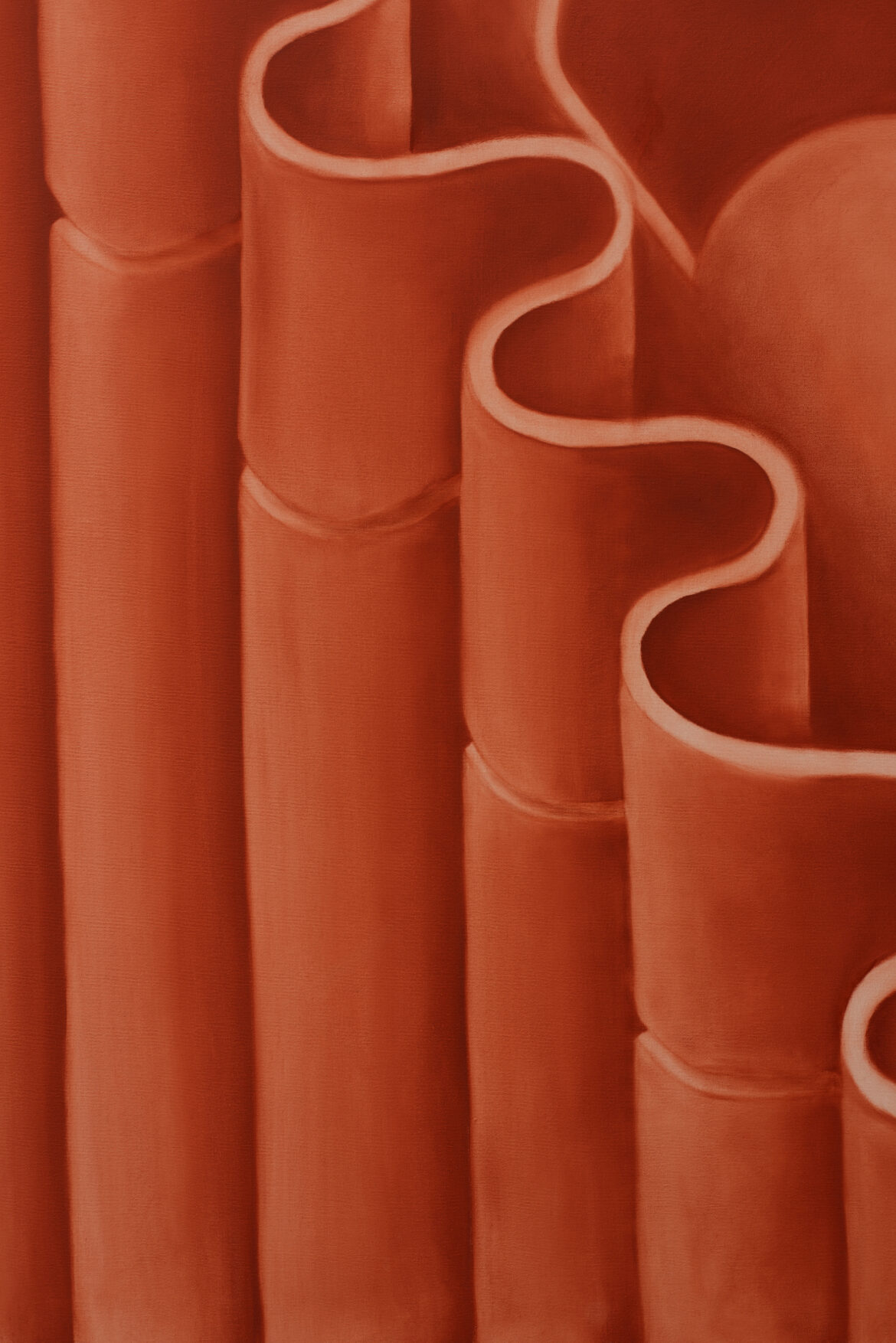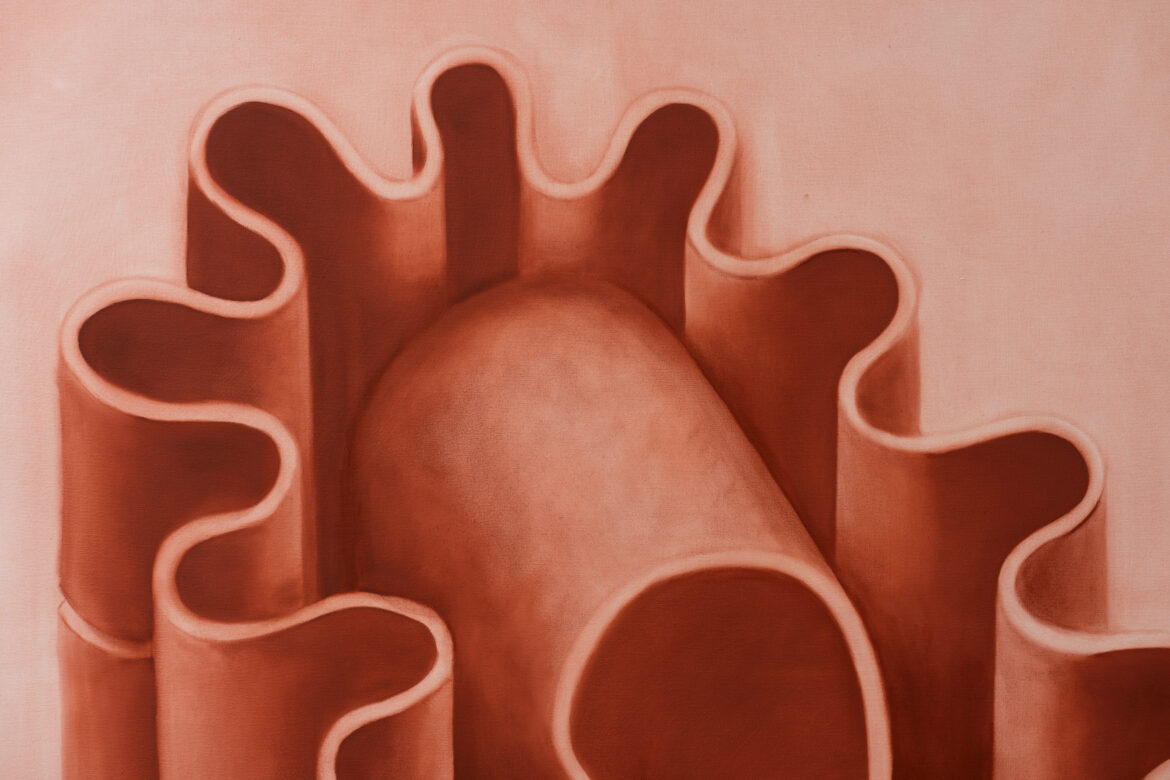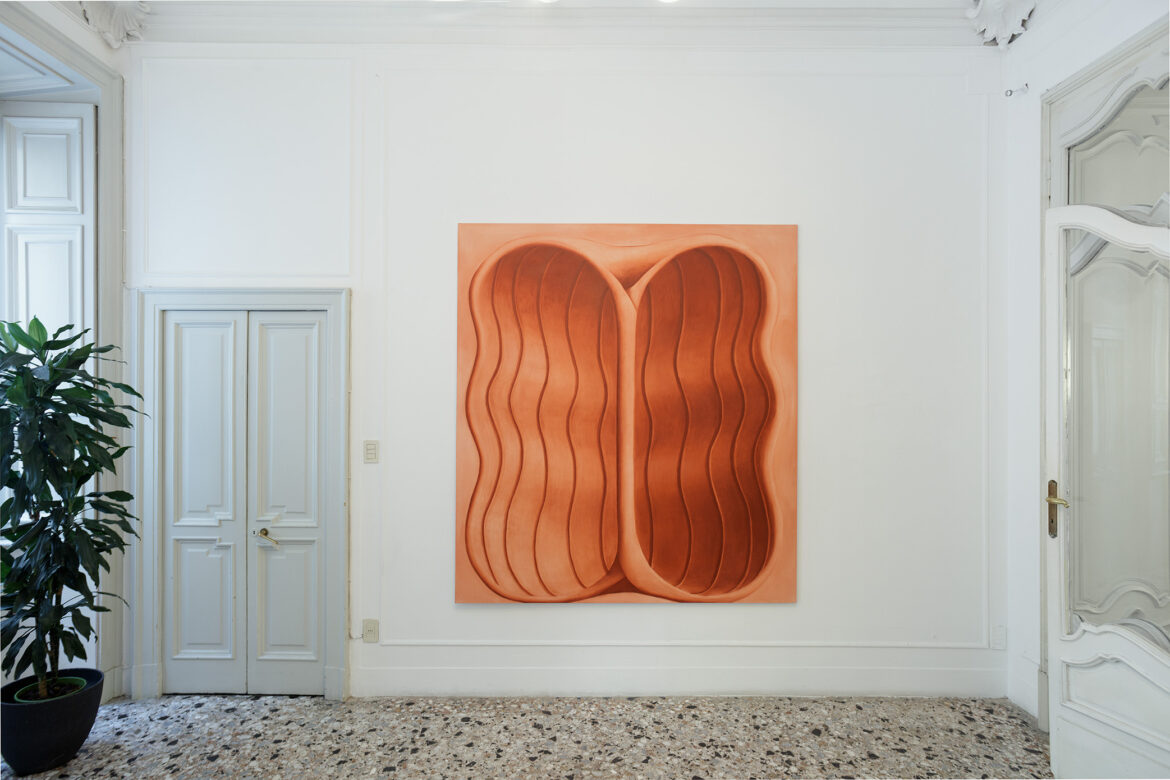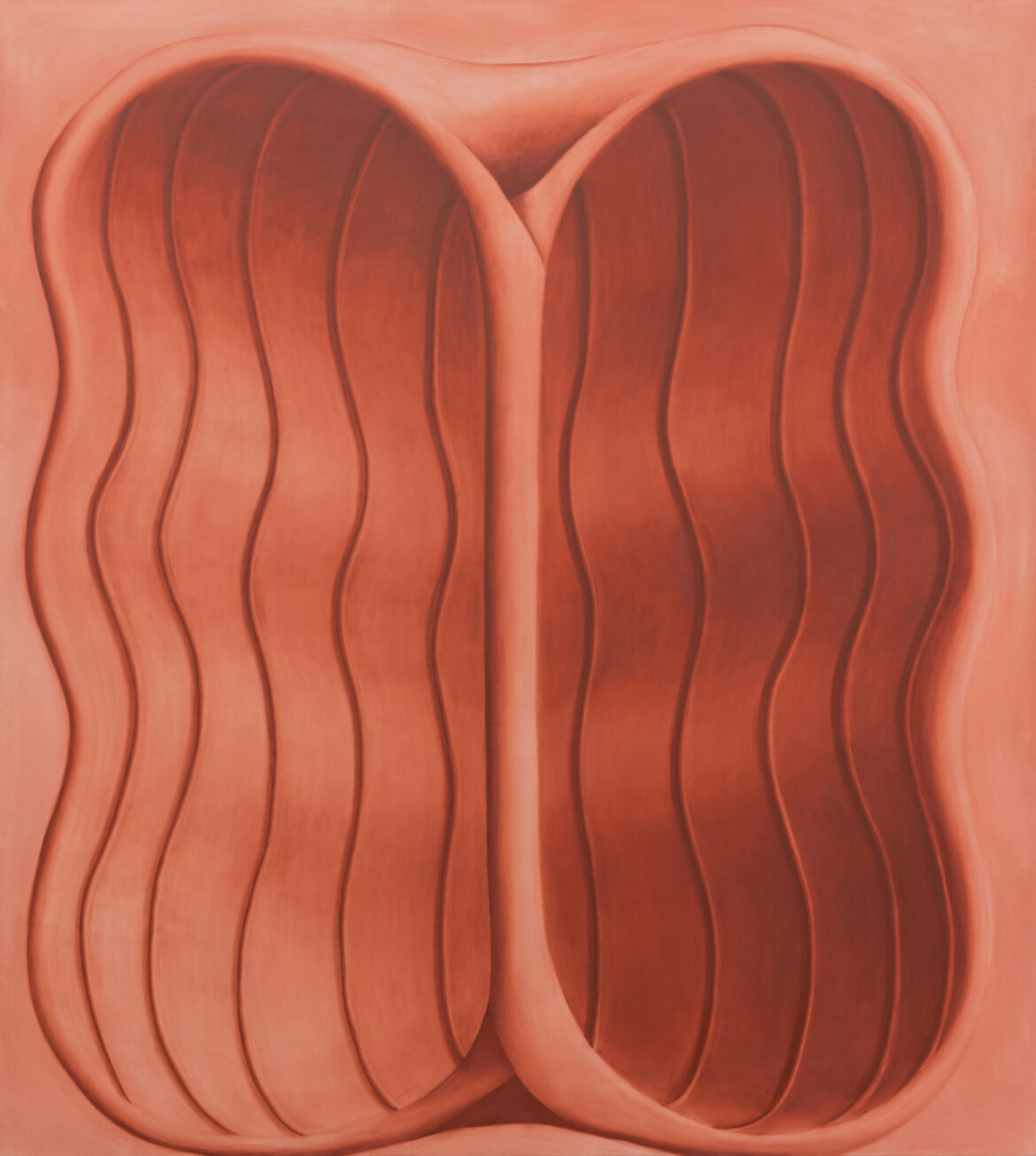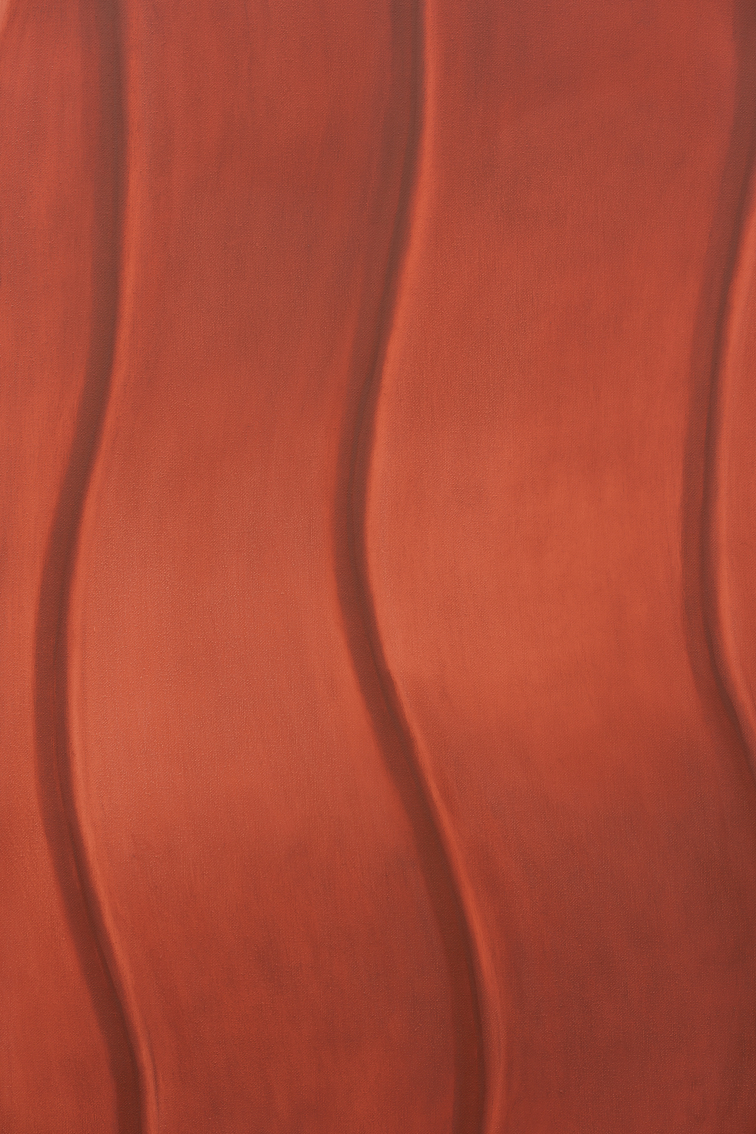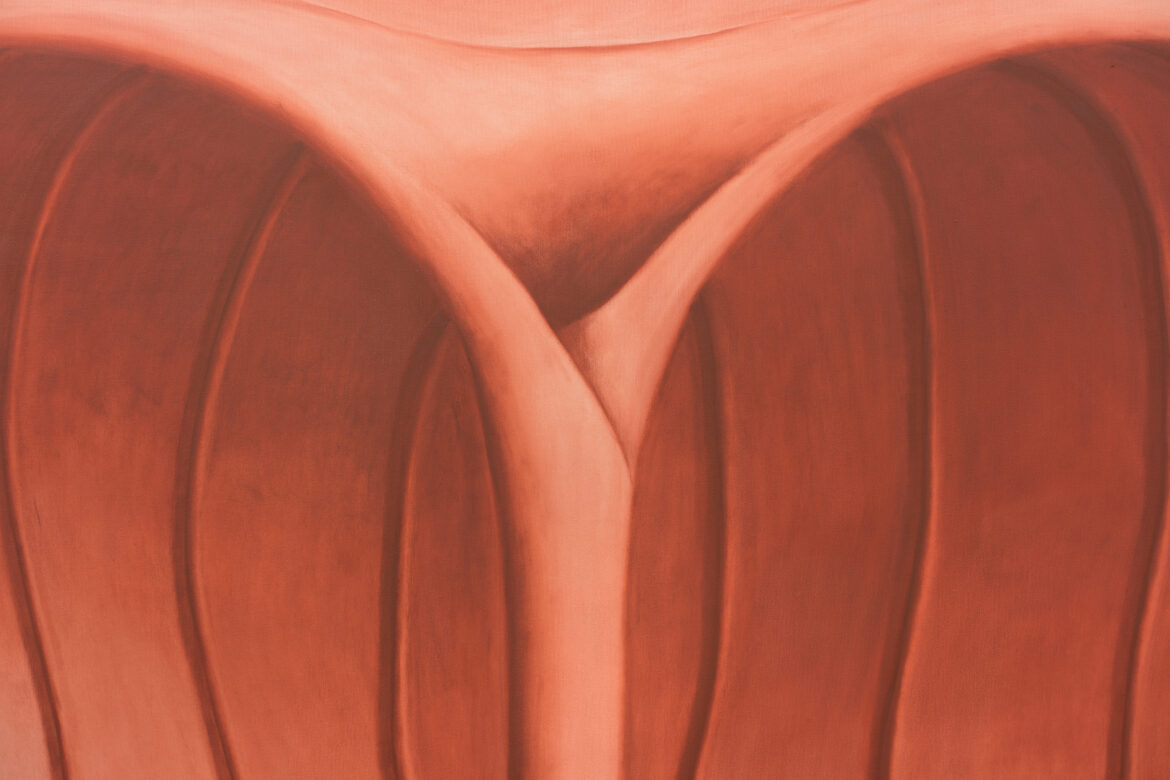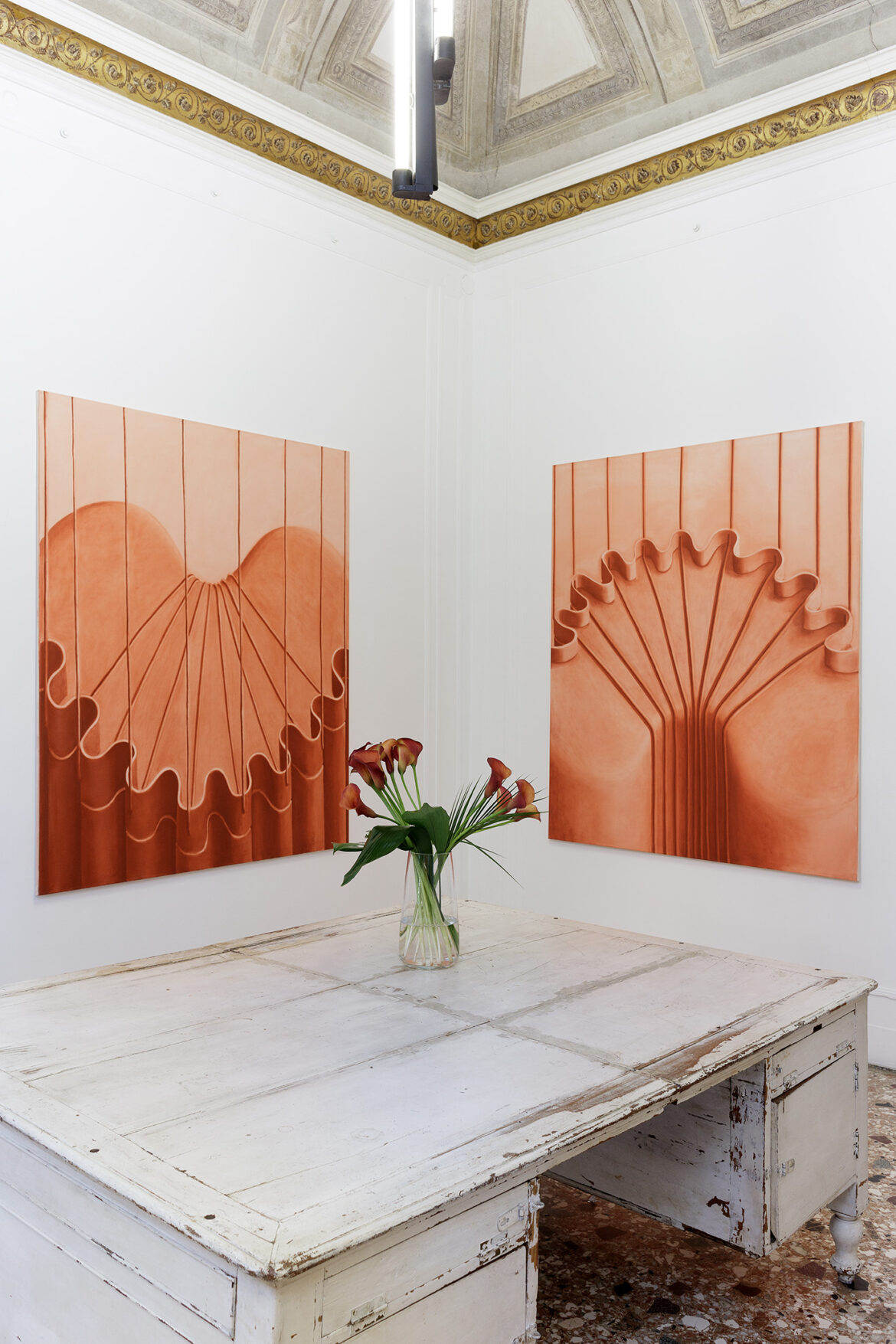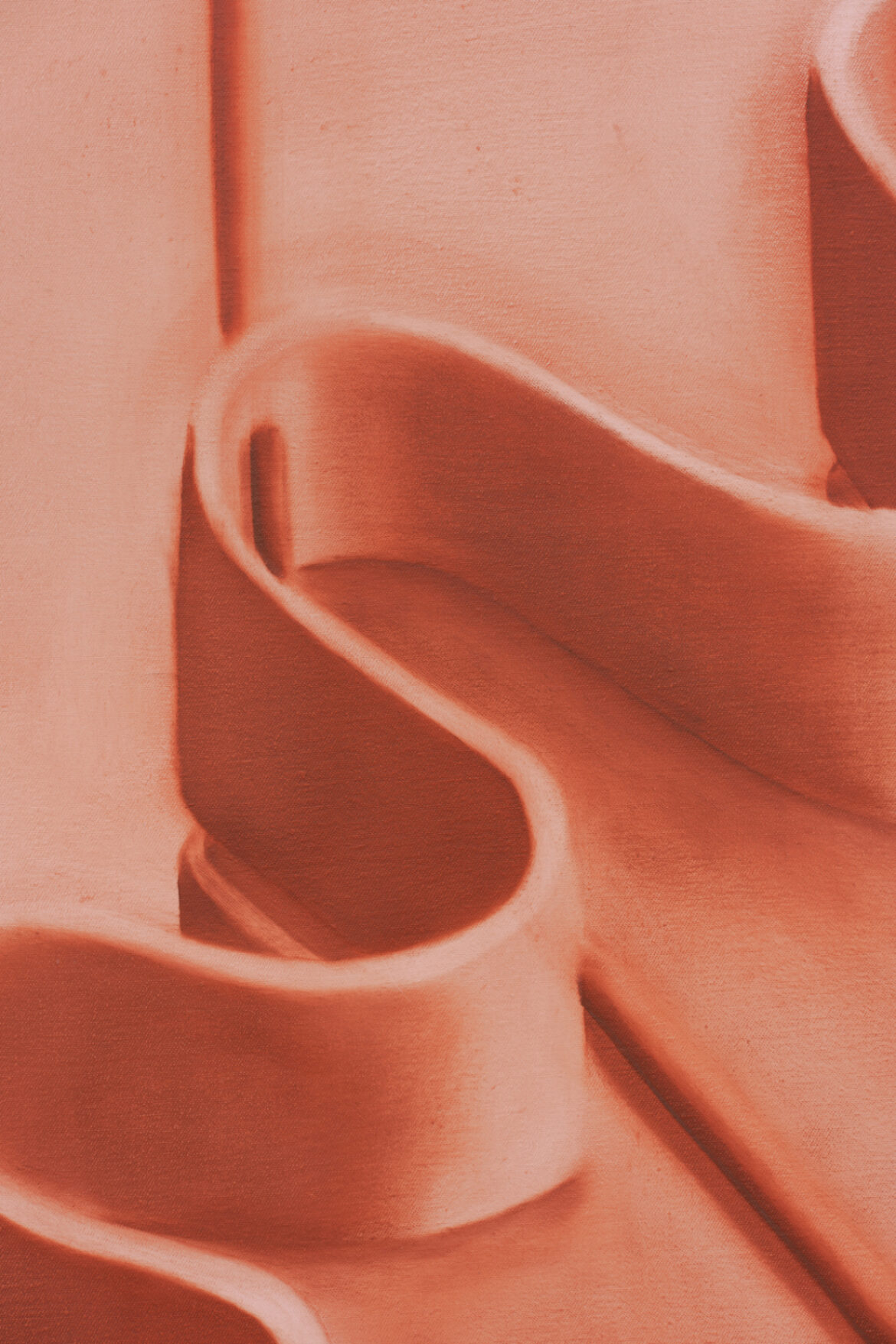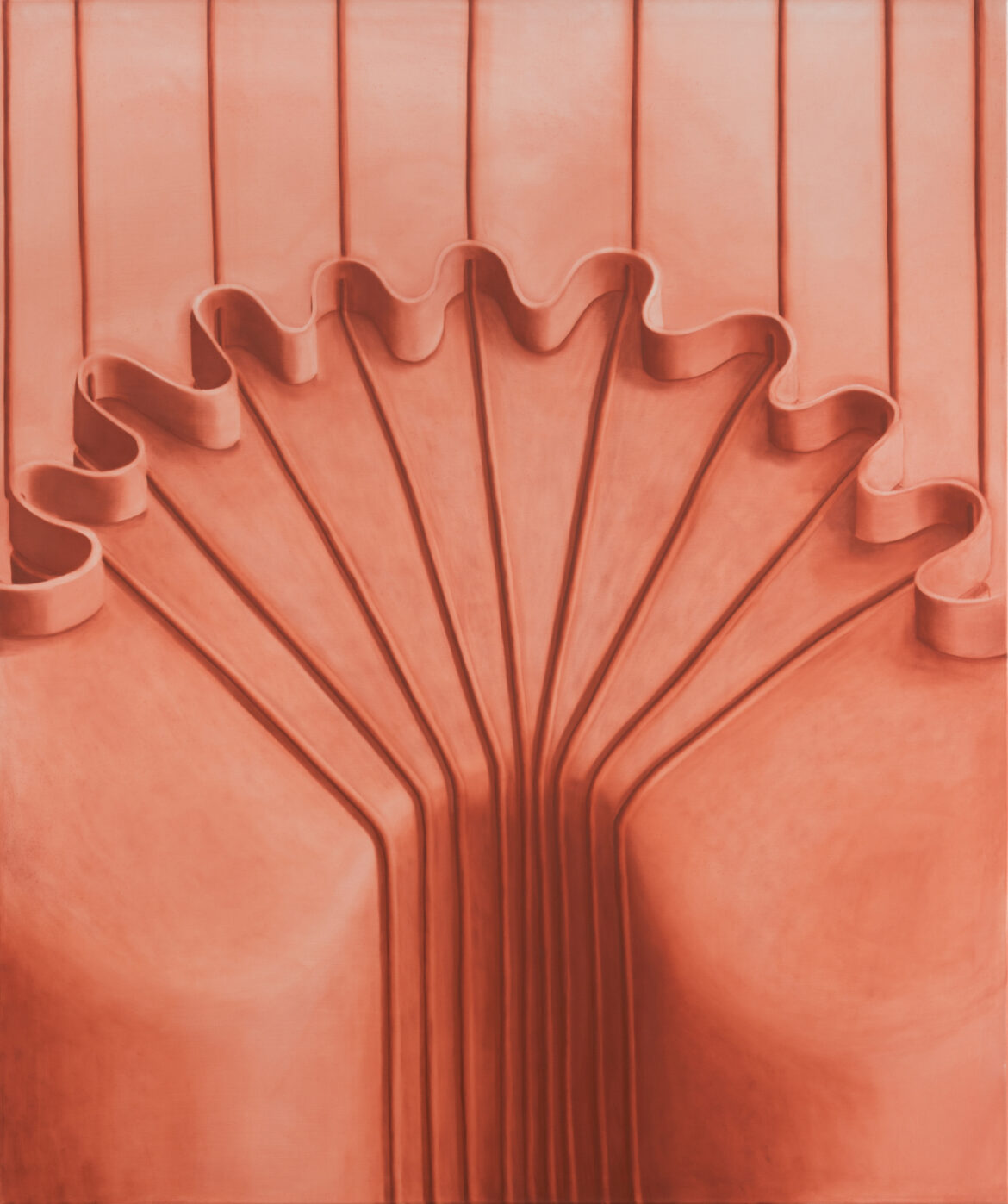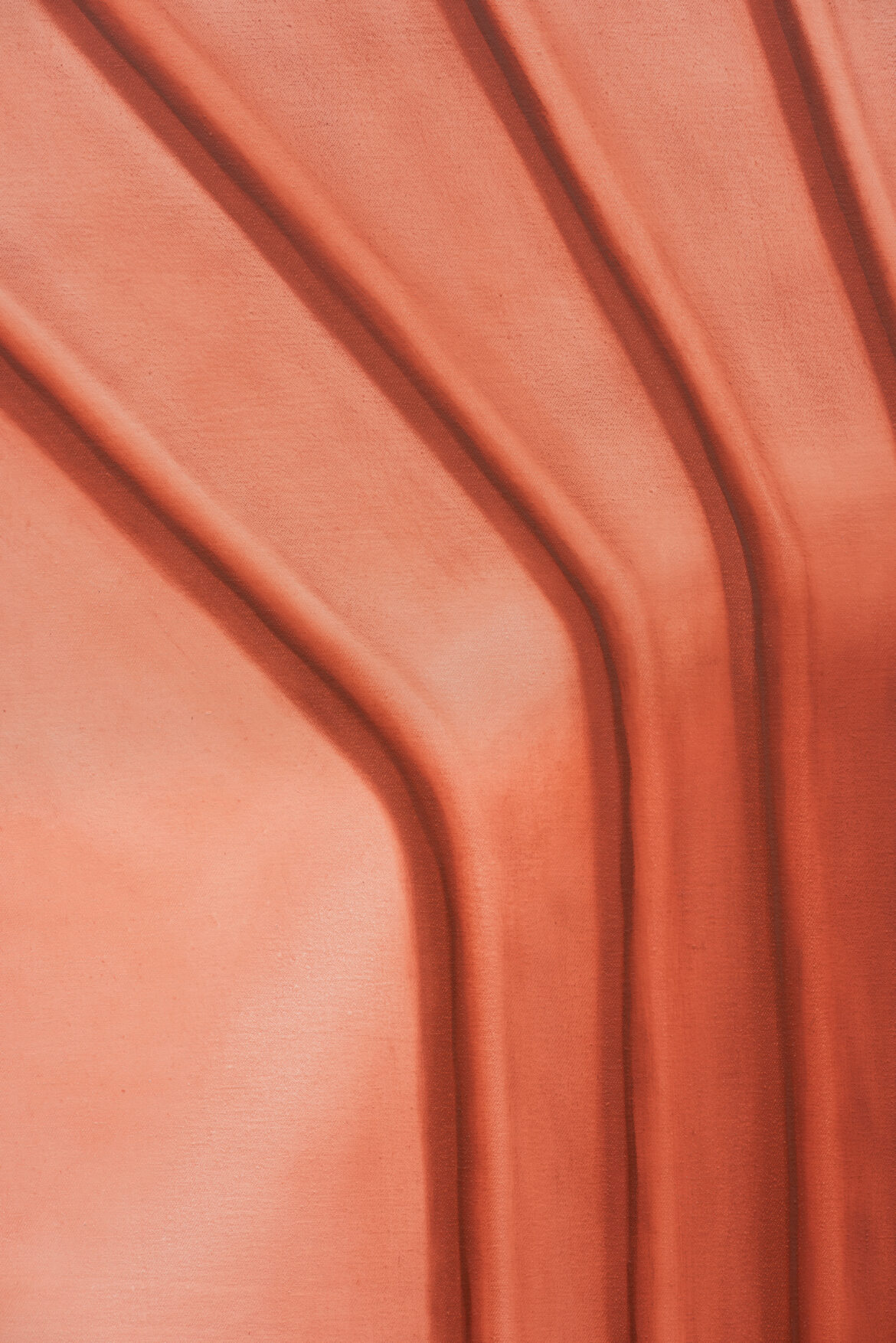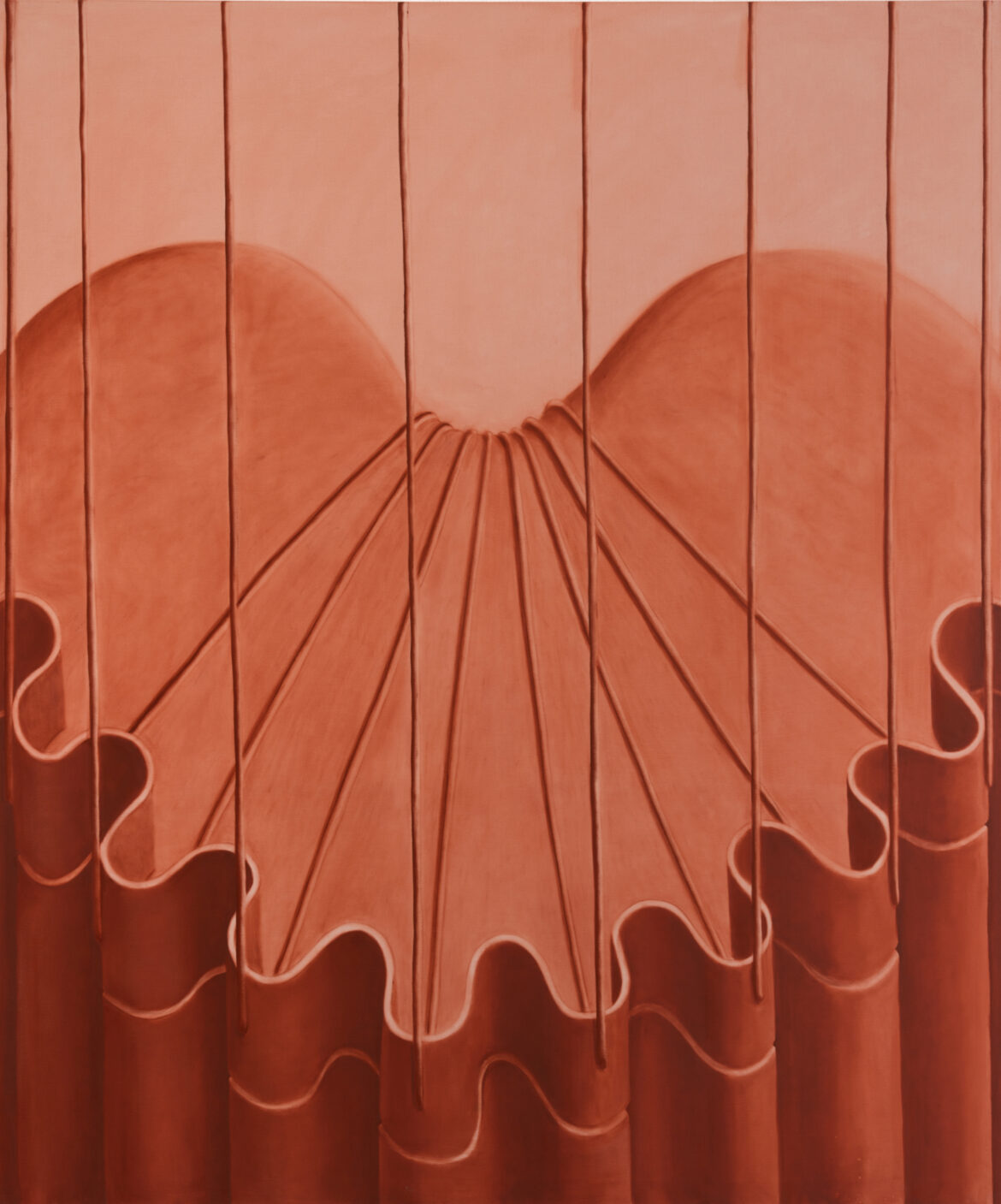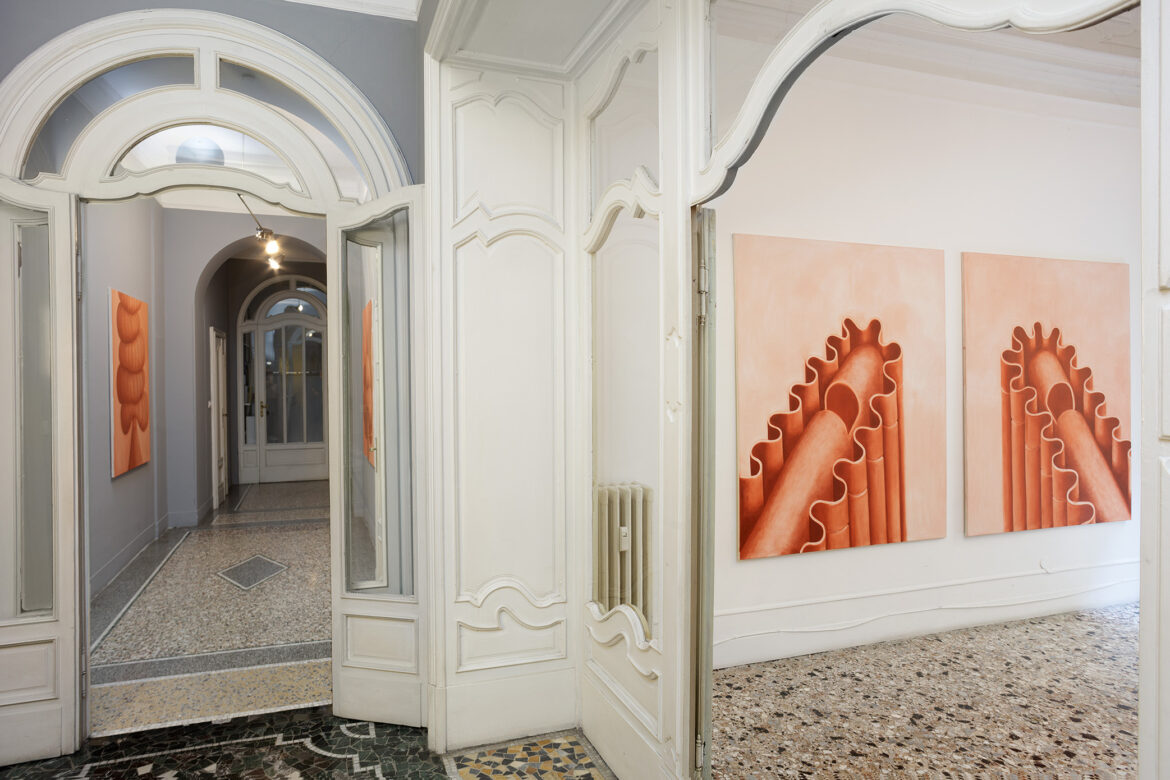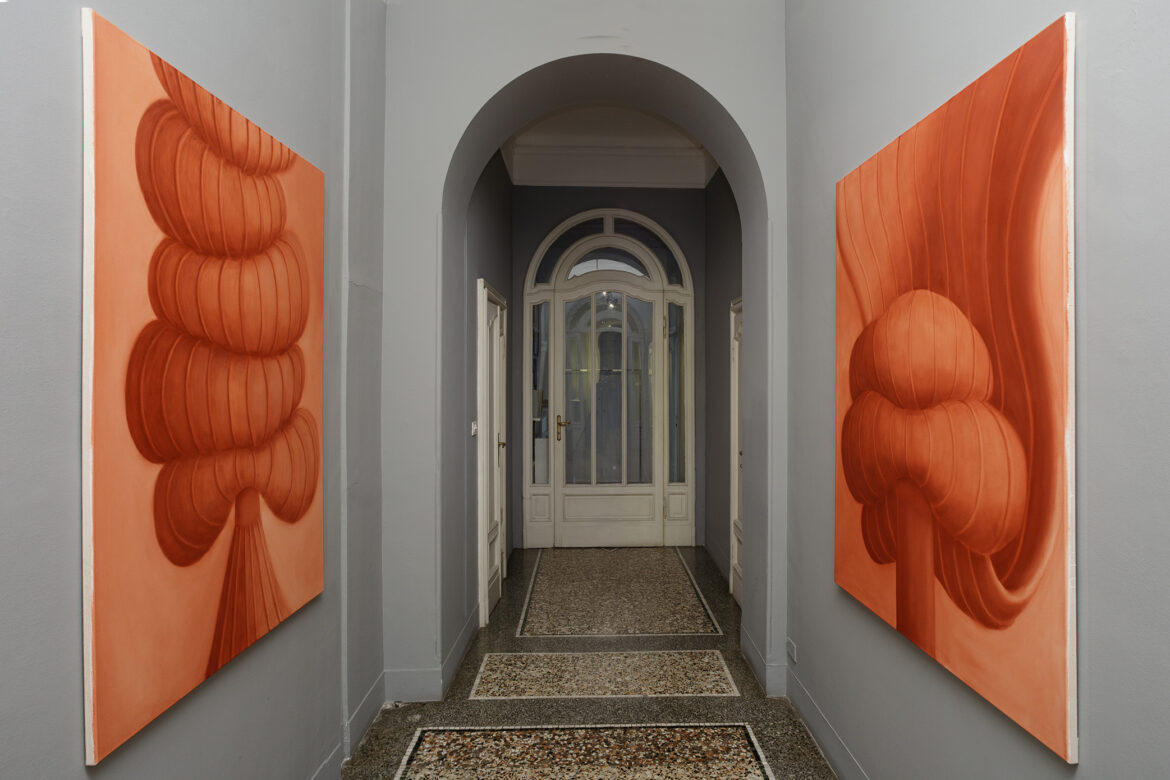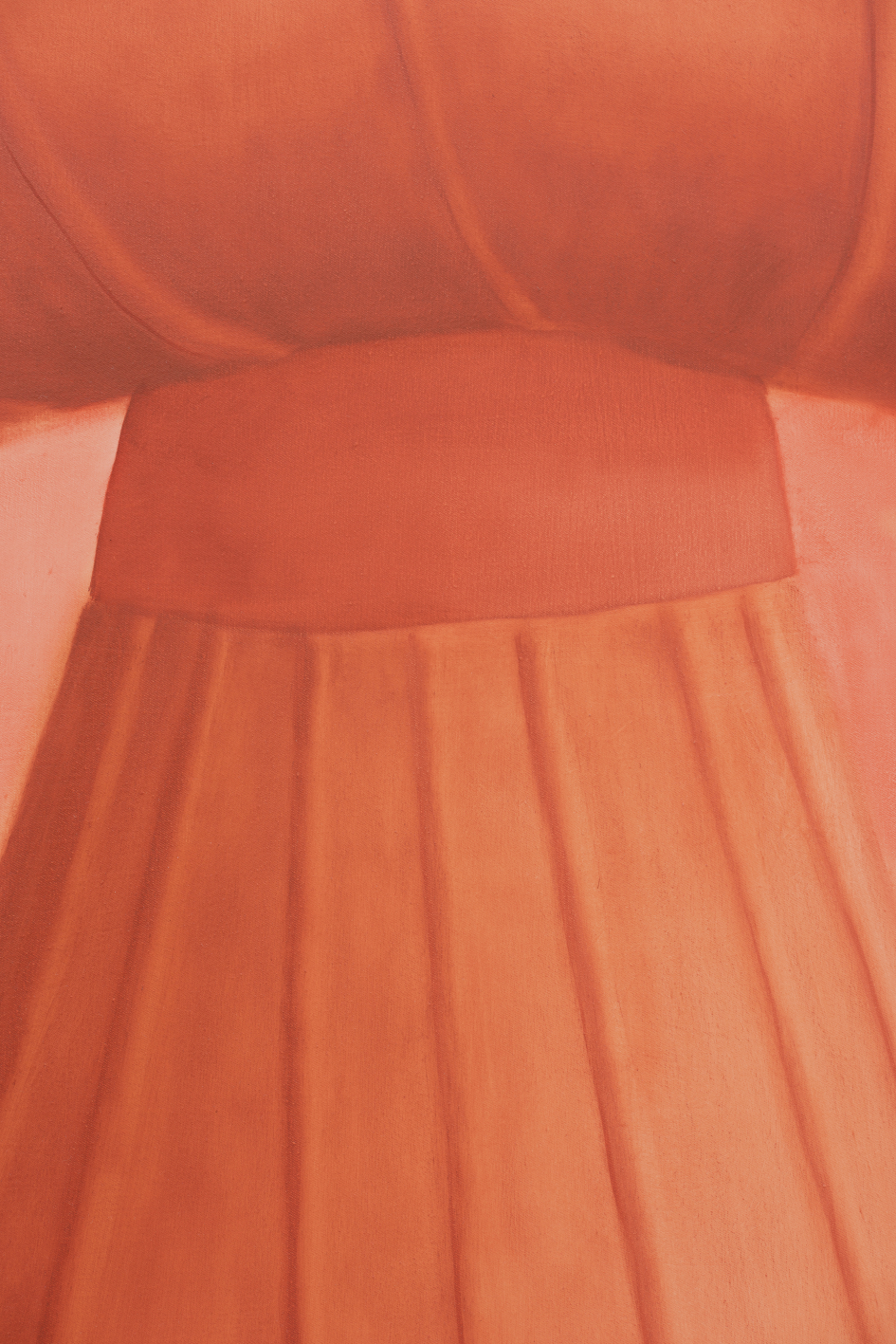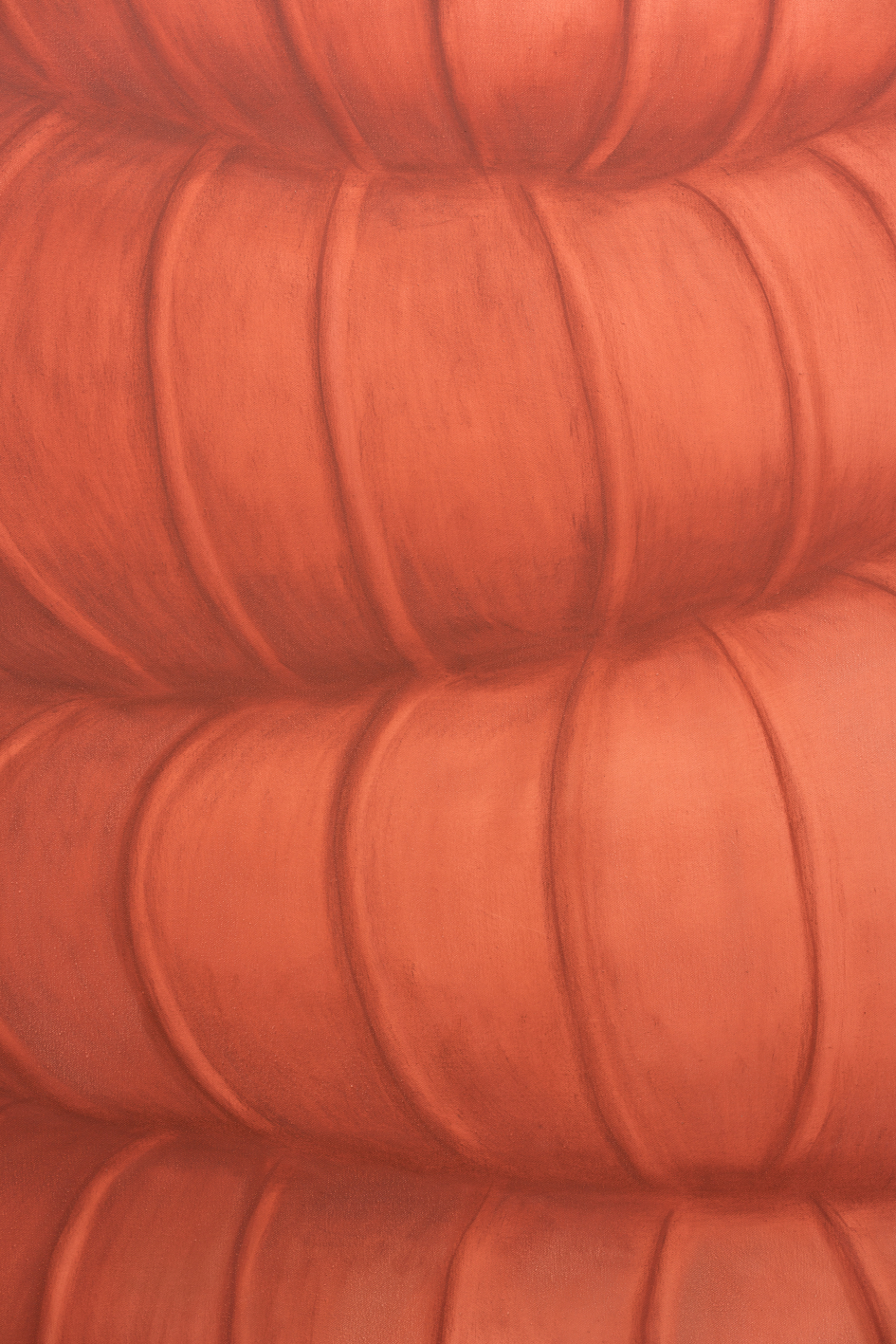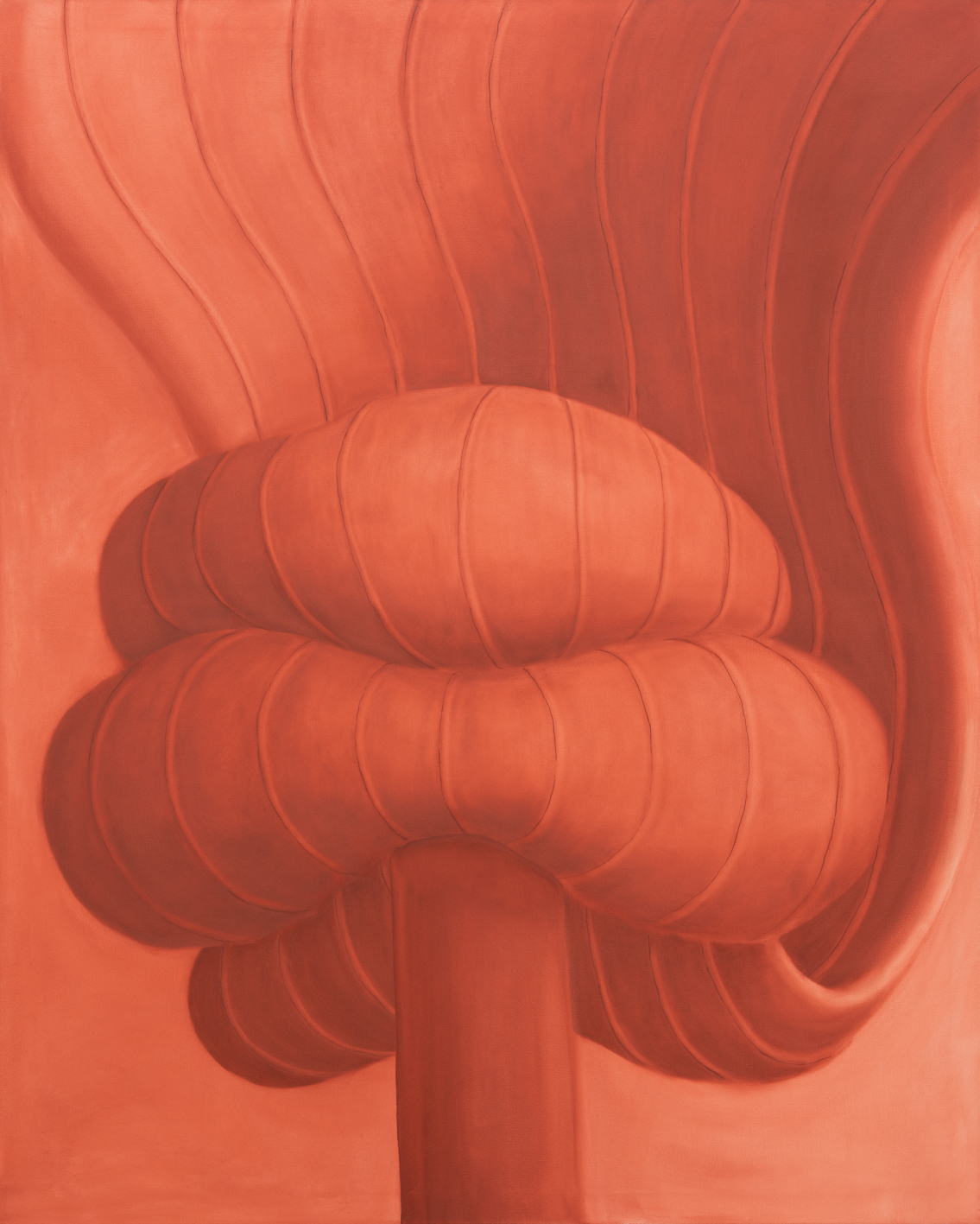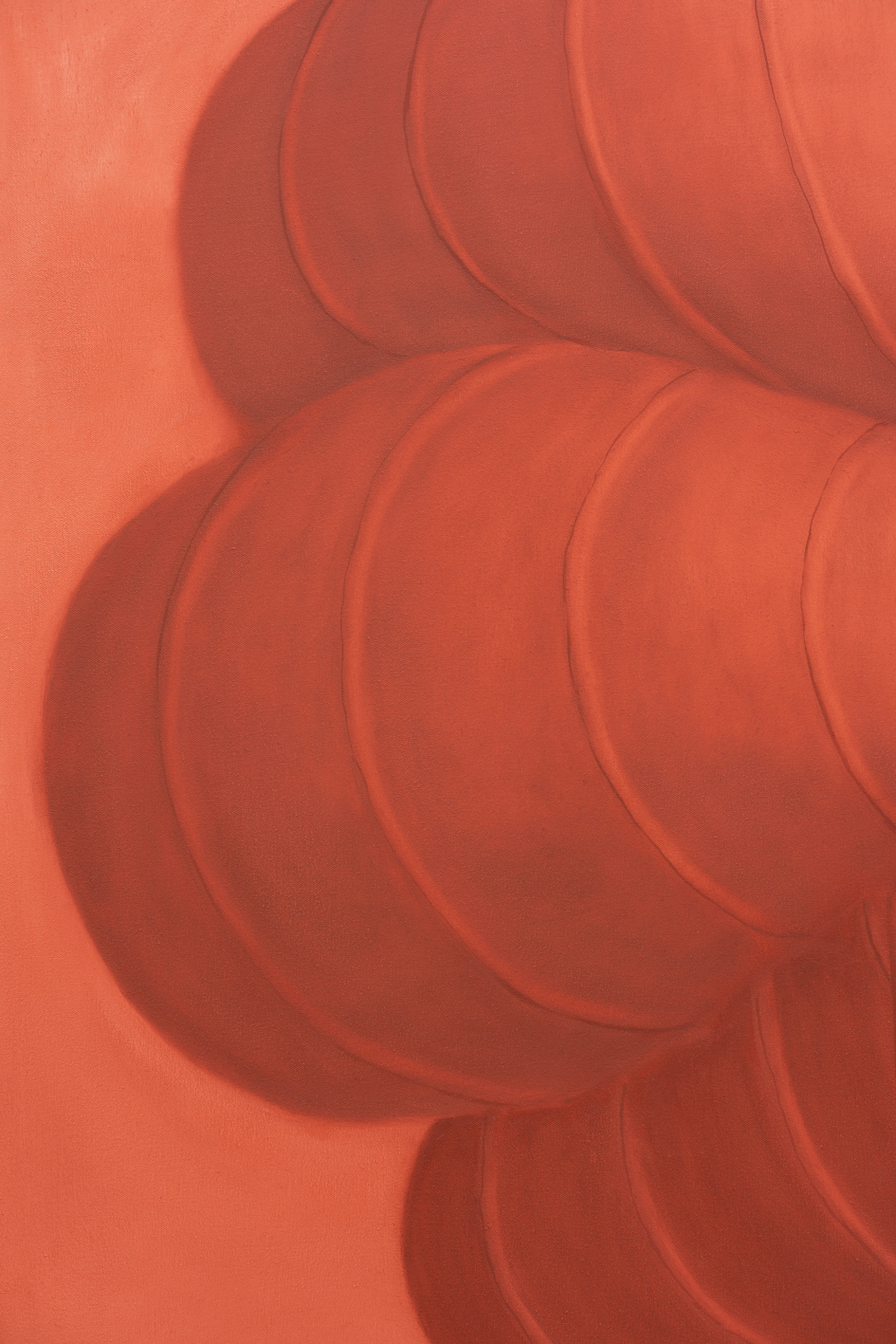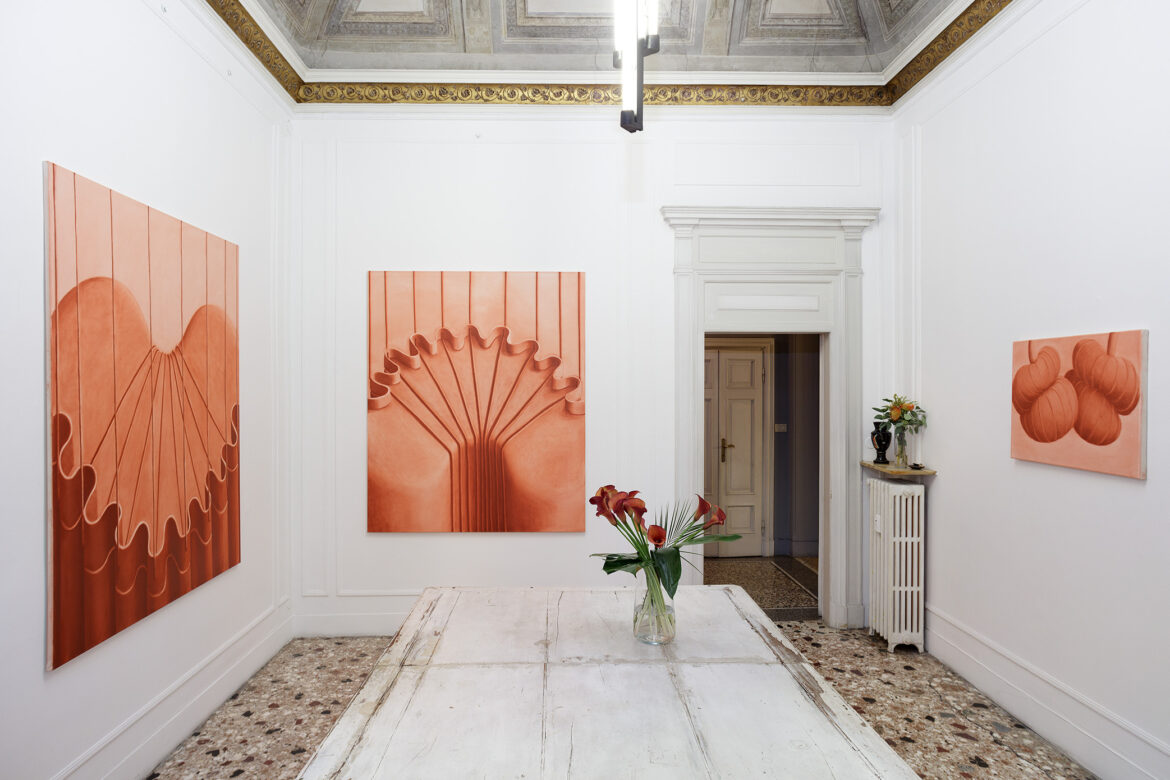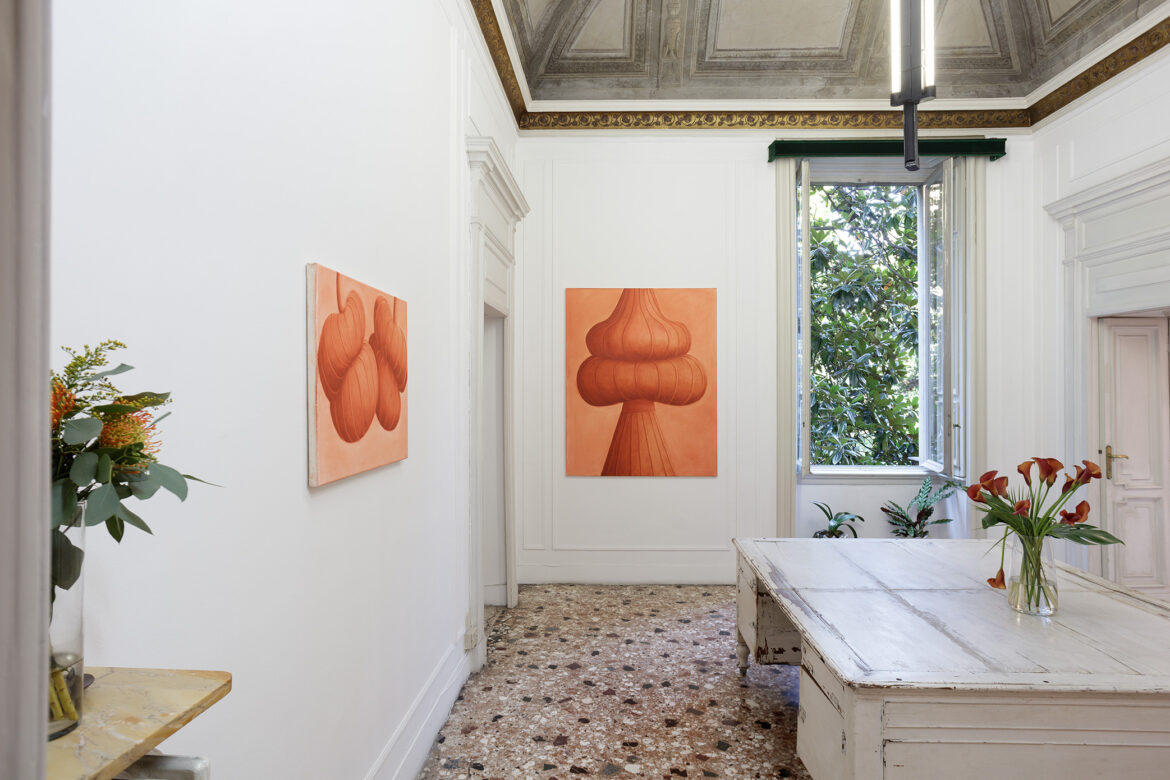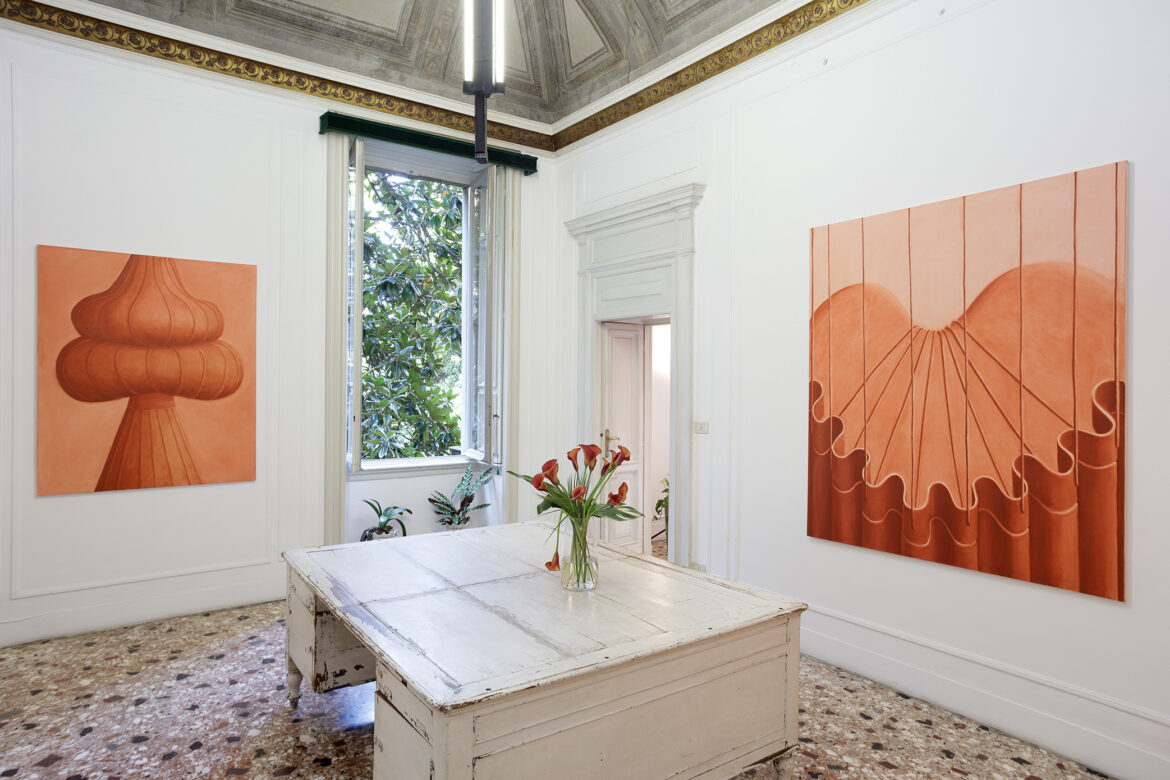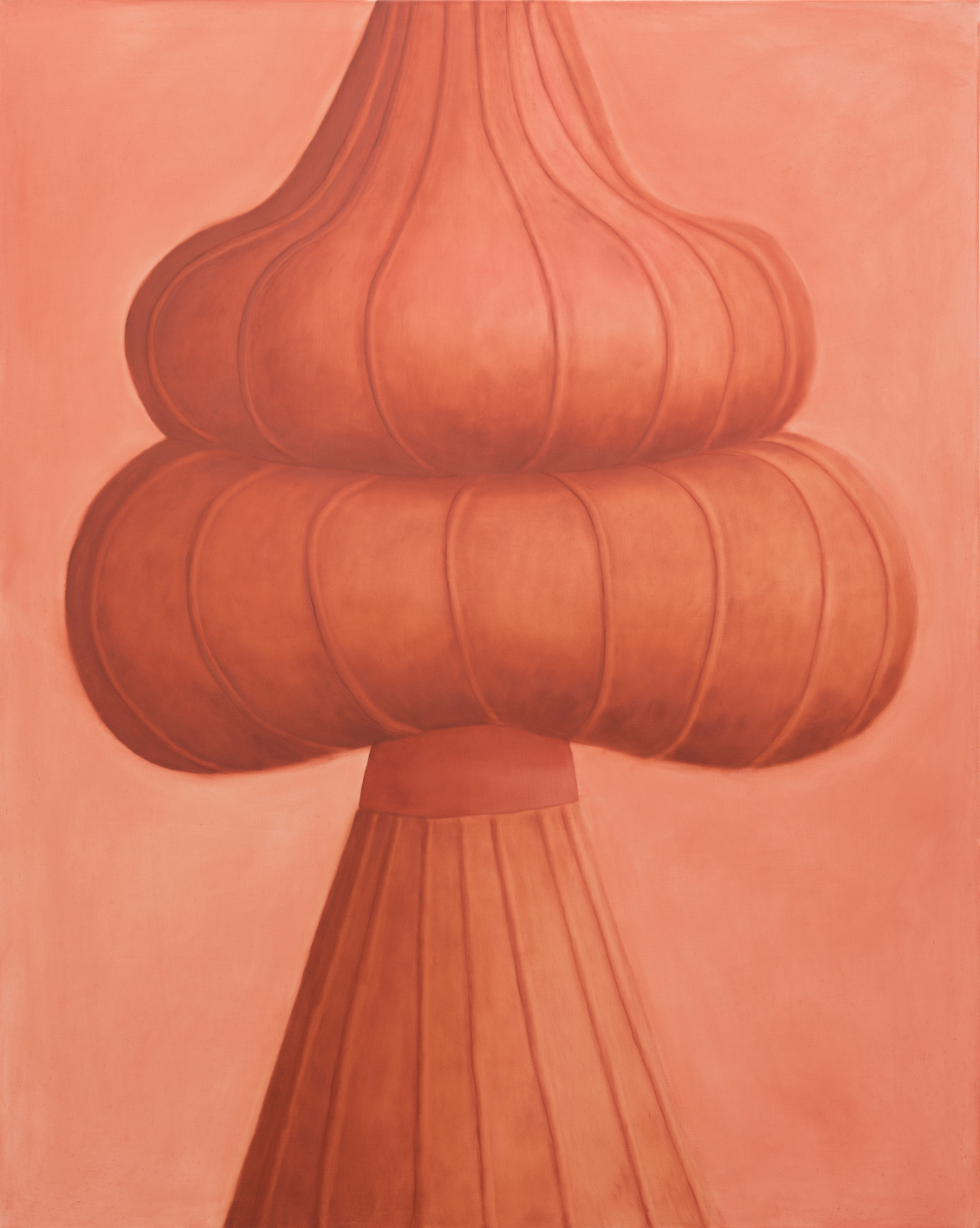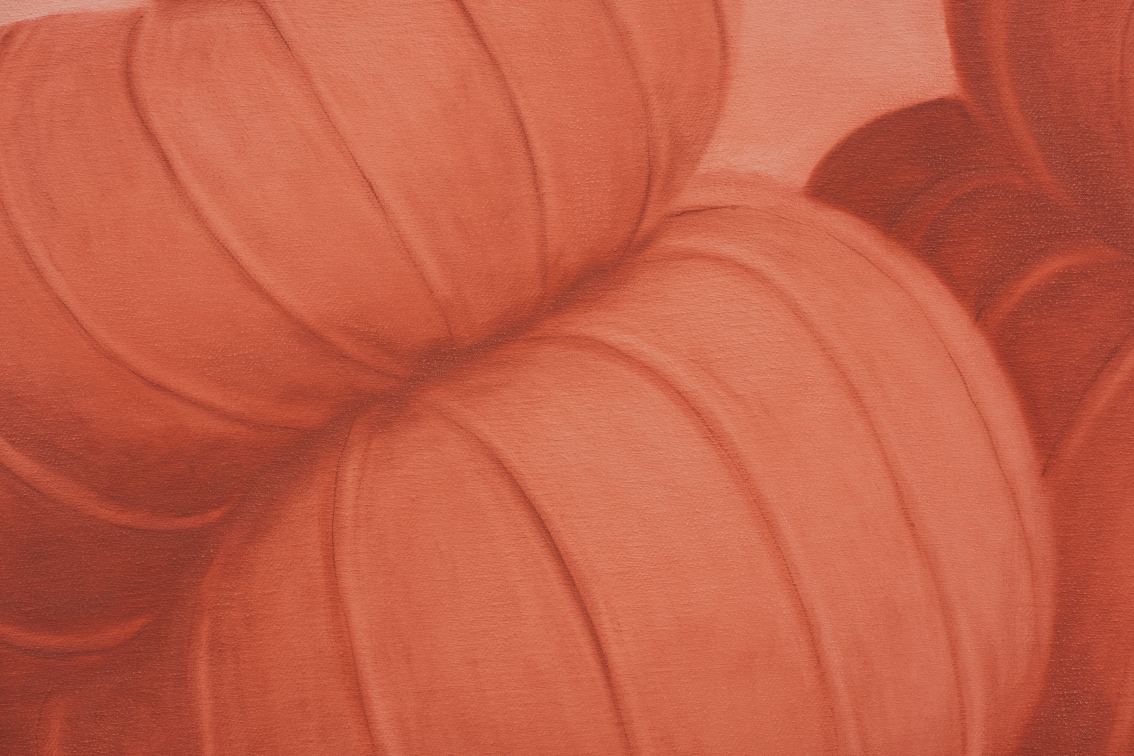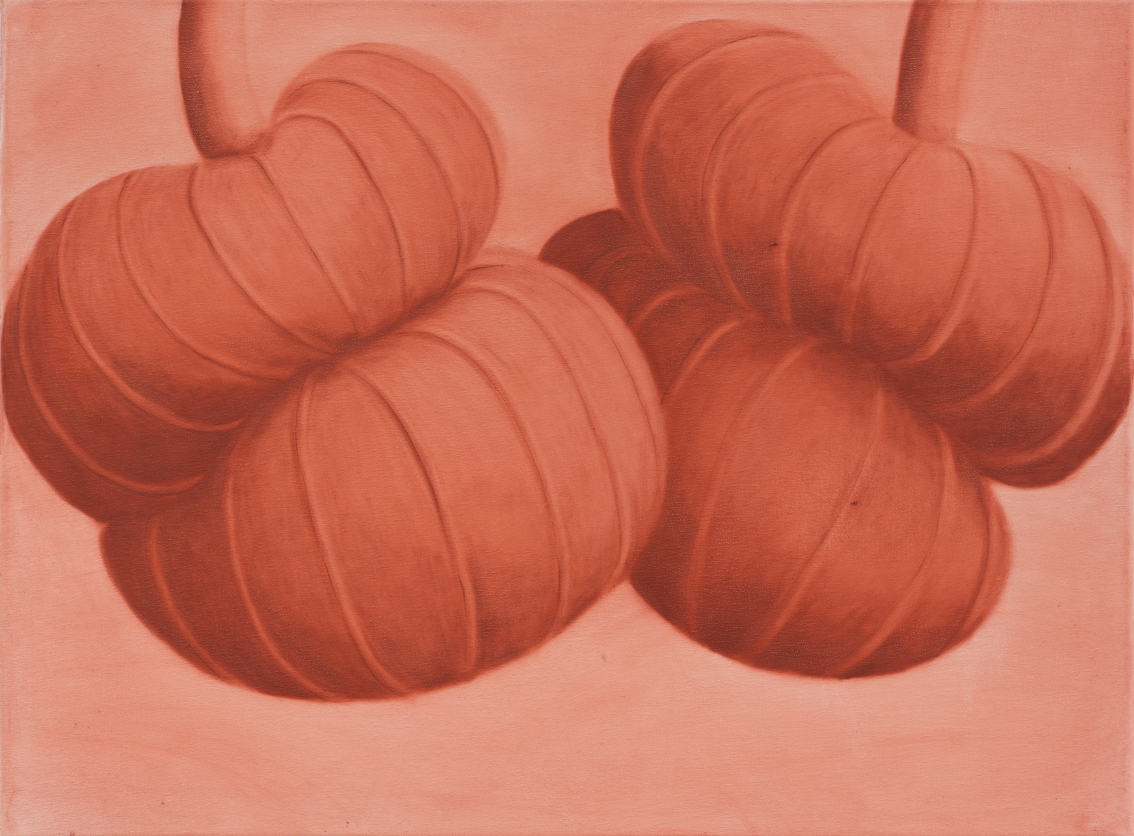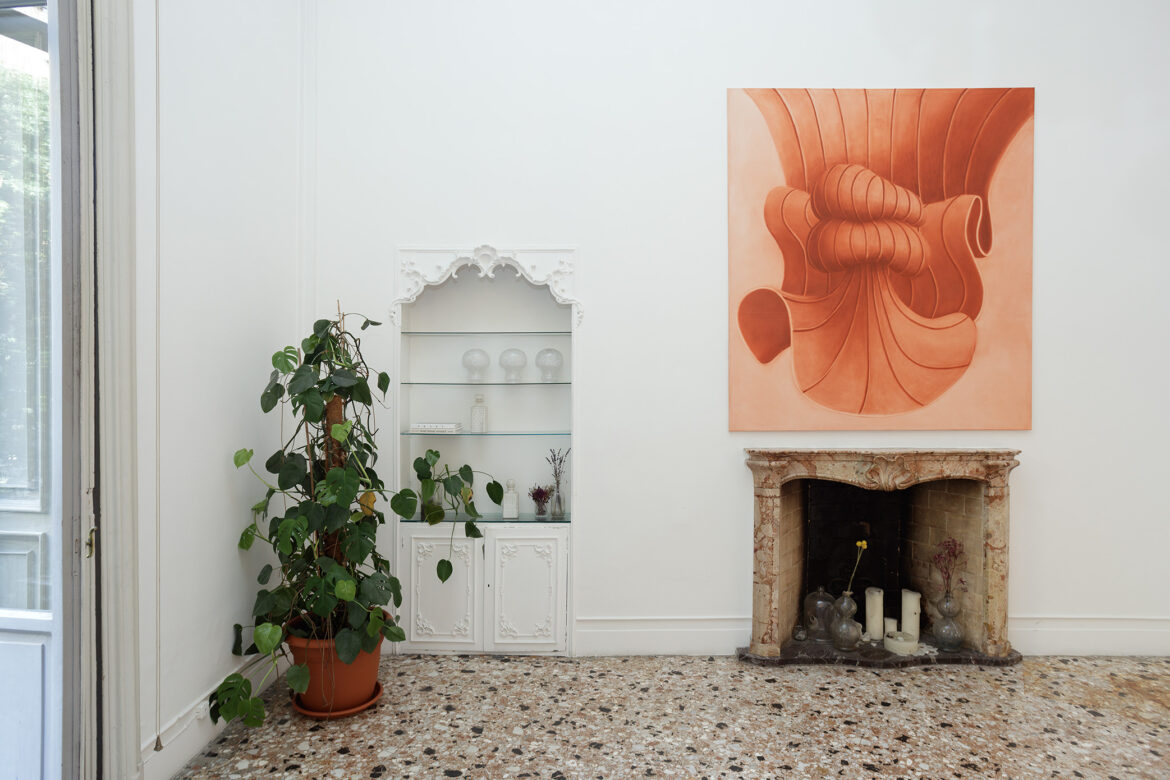 Sight and Touch
Solo exhibition with Artuner
Located in the heart of Milan's Centro Storico and artistic scene, the exhibition space falls in the elegant and artistically renowned Brera neighbourhood. The exhibition will be Pia Krajewski's first solo in-person show, after the online presentations "Floating Craters" (2020) and "untitled (soft built)" (2021).
The large-scale canvases and diptychs immerse the viewers in a world of soft abstraction, contrasting with the traditionally elegant architecture of the building. In this series, Krajewski's subjects bloom gracefully in a full tonal range of terracotta – an earthly material that finds lightness in Krajewski's canvas, as they seem unaffected by gravity. Stemming from her previous monochromatic series, part of which is also exhibited, "Sight and Touch" functions as a study of the artist's discourse.
The sitters emerge in sharp definition from a background of paint buffed with a cloth, playing with the sheer quality of the same terracotta hue. The juxtaposition of the cloth with the paintbrush grants an ever stronger tactile feel; ridges comb the surface of the sitters, reverberating with lightness in all the artworks. The painting process bestows the subjects with added dynamism, giving the subjects what feels like a natural movement; accentuated by the paint strokes, the sitters appear in motion, caught in the middle of a breath as their curves swell and drape delicately.
Instead of tethering the subjects to recognisable elements, Krajewski relies on the canvas to convey feelings of closeness and distance from the real. As she lays the paint with brushes and pushes it in the canvas with a cloth, viewers will feel the closeness of the artist to the canvas. As a counterpart, Krajewski creates a logical distance – a space of contemplation dedicated to looking without understanding, only mirroring the humanity of a breath, enclosed in the rounded, swollen puffs taking over most of the series.
A pivotal part of Pia Krajewskis' artistry is the viewer's contemplation of her canvases. Unrecognisable as part of the real world, the subjects lend themselves to a more intuitive form of abstraction. Spectators naturally attempt to connect an abstract image with something more categorisable and rational, and Krajewski, instead, offers the realm of the unexpected. Familiarity is a usual backdrop to Krajewski's paintings: Pia Krajewski picks and pulls known textures and subjects, distancing them from their usual setting and thus showing them as concepts. Objects become fleeting essences laid out on canvas for us to begin to understand – hovering just above the rational, nearing it, but never quite meeting it. Moulded by an invisible influence, haptic shapes rise and fall within Krajewski's canvas, curling and swelling before the viewers.
Text by Ludovica Celatino
Sight and Touch
8.9.-19.9.2021
Artuner Milano
Via Fatebenefratelli 5
20121 Milano
Italy